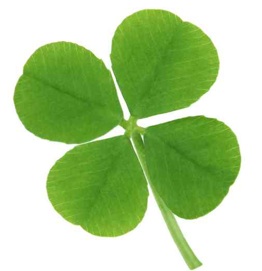 Happy St. Patrick's Day everyone! I feel like the luckiest leprechaun today. Why? Because I am living my dream and I am aware and grateful for what is happening; my movement, not only to inspire people, but to inspire everyone to create a change in your community.
That's why I've decided to call this movement "GO Inspire GO" — I even bought the web domain as I continue to develop this platform for people to get up and make a change in your community. I hope that people get up and GO, look at this site and be inspired. Then, INSPIRE and be INSPIRED by the rich, moving and hopeful stories on the site to take it a step further and GO do something about it.
After most videos there will be a "CALL TO ACTION" message. It's a simple one, asking you "What you can do?" and it includes some resources of where you can go to do something. All I ask is this: What skills/gifts do you have and how can you apply them to help others in your circle or how can you help?
It could be as easy as having extra clothes in the closet that I can donate to charity, or I have extra canned food items in the cupboard that I can give to the needy. You can also make it fun. My friends and I get together and pack food at the local food bank every so often. What can you do?
I also feel so amazing this St. Paddy's Day because I got an e-mail/Facebook message from a former co-worker who was also laid off. She now is working for KXTV Channel 10 in Sacramento. She pitched my story and talked about my friend in Sacramento, a high school teacher who was inspired by this site and my Tent City story and is taking action. We will be interviewed this Thursday and I'll keep everyone updated on when you can see it. I will also post it as a link to my channel after it airs!
Meanwhile, as I sign off this St. Patrick's Day 2009, I want you to think about why you feel lucky in your life. (The homeless people in the Tent City Sacramento story had so much to be thankful for, even though they lost their worldly goods, their homes, and jobs and cars, but they told me they're thankful for every breath, every day of life, because they're hopeful for the chance — the opportunity to rise above their adversities). SO, please check out the story and send in your comments (You can follow me on Facebook here) and ask yourself, what do you feel grateful for today and … what can you do? "GO Inspire GO…"