Ellen DeGeneres's mother Betty created this GIG Spark to share a message of equality and love that will move and inspire you — especially if you're a parent, grandparent or guardian of an LGBT youth.
Aaron Long takes a creative approach toward inspiring folks in his community to notice (and enjoy) the art that surrounds everyone.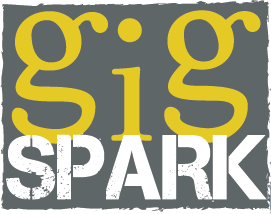 Go Inspire Go (GIG) is a [501(c)(3) non-profit] social enterprise video-based website that inspires you to "Discover and Use Your Power to Help Others." We create inspirational videos featuring regular people who use their talents and resources to better their community. We distribute our stories using social media to encourage sharing and inspire people to become civically engaged. At the end of every GIG video, there's a call to action with information on how you can make a difference.
We're also inviting YOU and your community (school, organization, friends, etc.) to use your passion and creativity to produce a "GIG Spark" and inspire viewers with your story. This is for anyone who can shoot and edit short videos.