I've been following Apartment Therapy for a while. If you're not familiar with this design blog, be prepared to become obsessed with their DIY and interior design ideas and home tours. I told the universe, one day my home will be featured on their website. Gulp. This week, it manifested.
Friends have long been urging me to share my style and penchant for interior design with the world. I was terrified with the idea of opening up my sanctuary that I call home to others. Growing up in a trailer park in South Sacramento, I carried a lot of shame around the idea of "home" and what it meant, both physically and spiritually. So I got all emotional when the Apartment Therapy tour of my home hit the interwebs.
Here's my deeply personal video diary, right after seeing Apartment Therapy's story go live:
As I reflected on the journey that's brought me to where I am now, a number of significant memories stood out:
1. I miss my grandmothers, who inspired the style and spiritual sides of me.
2. I was ashamed of the homes I grew up in. We were poor.
3. I never felt "seen" as a kid. I hid my style because I worried about what other people would say.
Then it hit me — YOU, me, we all are in this adventure called life together. We want to make our loved ones proud of us. We want to feel like we matter. It's all about being seen, heard and felt. That is what we all want in life.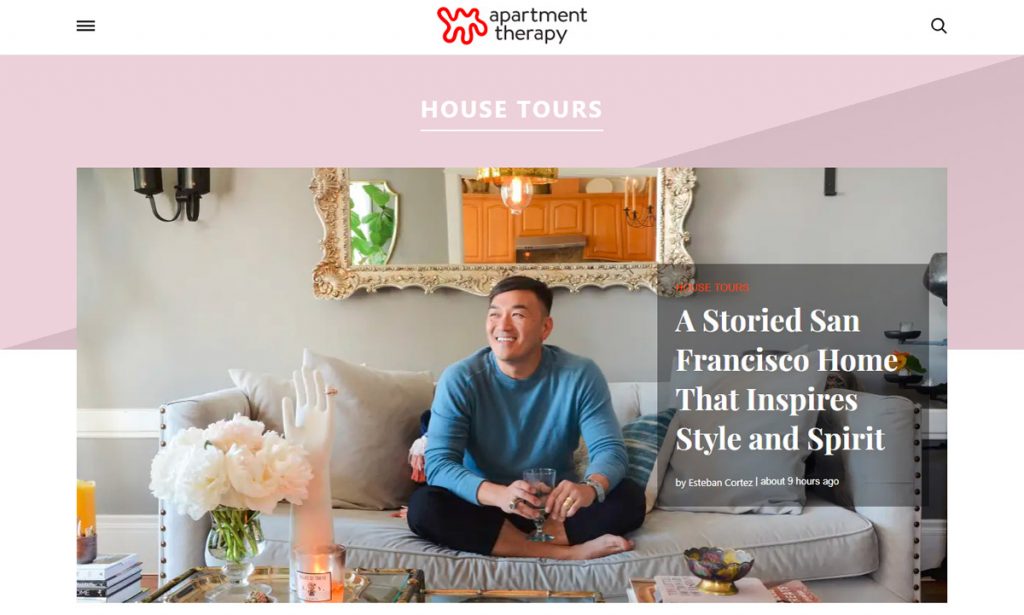 Yesterday, I shared a story about why style, spirit and your story matters. I talked about how I serendipitously was guided by my grandmothers' whispers and how I'm inspiring you through these simple design tips that elevate and shift your spirit.  I never realized I would discover a deep soul connection through this "Style Your Spirit" series. WOW.
I know I'm here to illuminate people, to see the beauty around them and to feel it inside them. That is my legacy. After I launched "Style Your Spirit," so many synchronicities fell into place. I can't talk about some exciting stuff around the bend yet, but I can talk about today's "coming out" of sorts or the "unveiling of my whole home and heart" to the world.
So what is your style? How do you show yourself and your spirit to the world? It's your legacy. You are beautiful and you are enough.