Go Inspire Go is proud to present this month's Social Good Spotlight to raise awareness of organizations doing good in their communities in order to inspire others to take action and ultimately make real social change. For more information and to read past Social Good Spotlights, click here.
GIG SOCIAL GOOD SPOTLIGHT: Girl's Inc. of Alameda County — Inspiring All Girls to be Strong, Smart & Bold
What is Girls Incorporated (Girls Inc.)?
Girls Incorporated is a nonprofit organization with a mission to inspire all girls to be strong (through healthy living), smart (through education) and bold (through independence). Founded in 1958, Girls Inc. offers academic enrichment activities, skill-building programs and counseling services to girls and their families.
Girls Inc. of Alameda County provides year-round academic achievement and skills-building programs, as well as counseling services to more than 7,500 girls and families.
What's the inspiration behind the organization?
Girls Inc. believes that generations are transformed when girls are equipped with knowledge, information and confidence. Girls ages 5-18 are engaged in a continuum of award-winning programs, developing the essential skills and tools they need for college, career and life success.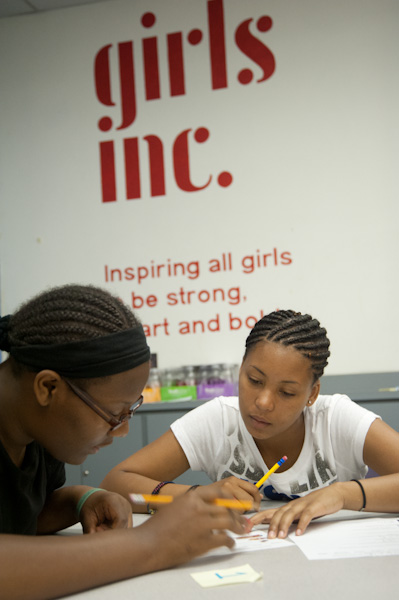 How does it work?
The process: Girls Inc. begins with teaching the foundations of literacy and they support girls developmentally with each milestone along the way. This includes focus on academic achievement, positive risk taking, health and fitness, advocacy, leadership and more. The organization is unique in that they focus on serving the whole girl and her family as well, by providing on-site mental health counseling among all of the other programs offered. Their nationally-developed programs are the result of studies conducted by the Girls Incorporated National Resource Center — the largest and most comprehensive research center on girls in the country.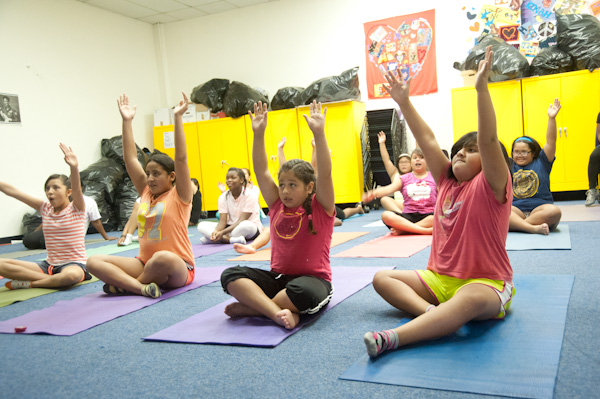 Spotlight on Major Accomplishments (to name just a few!):
100 percent of Girls Inc. seniors graduate from high school (compared to less than 60 percent of their peers) and in the last five years, 98.2 percent of seniors have enrolled in college (most of whom are the first in their families to do so).
More than 1,500 girls across the country have participated in technology and literacy curricula initially developed by Girls Inc. of Alameda County.
Named by the Clinton Global Initiative as one of the 13 programs that "will improve the lives of girls and women around the world."
Received the United Nation's East Bay's 6th Annual Global Citizen Award
Personal Victories:
In Spring 2012, Arooj Haq, who was an active participant in Girls Inc. programs from early elementary school though high school graduation, was inducted into Alameda County's Women's Hall of Fame for her work in public health and advocating for human rights. In Girls Inc. Arooj, at 17, promoted nutrition, smart choices and healthy relationships to her high school peers, and helped run her school's annual blood drive. The daughter of two Pakistani immigrants, Arooj has long aspired to be a nurse. A recent trip to the Middle East caused her to expand her aspirations, however. Her goal now is to one day open a charity helping women in her parents' native country. As a young Muslim woman, Arooj has had some negative experiences due to others' ignorance and stereotyping. The experiences only bolster her determination to be a positive role model and to redefine cultural assumptions. She now attends U.C. Santa Barbara!
Two Eureka! Teen Achievement Program high school participants were invited to the 2012 White House Science Fair based on their solar bus design and met President Barack Obama.
The New Girls Inc. Simpson Center for Girls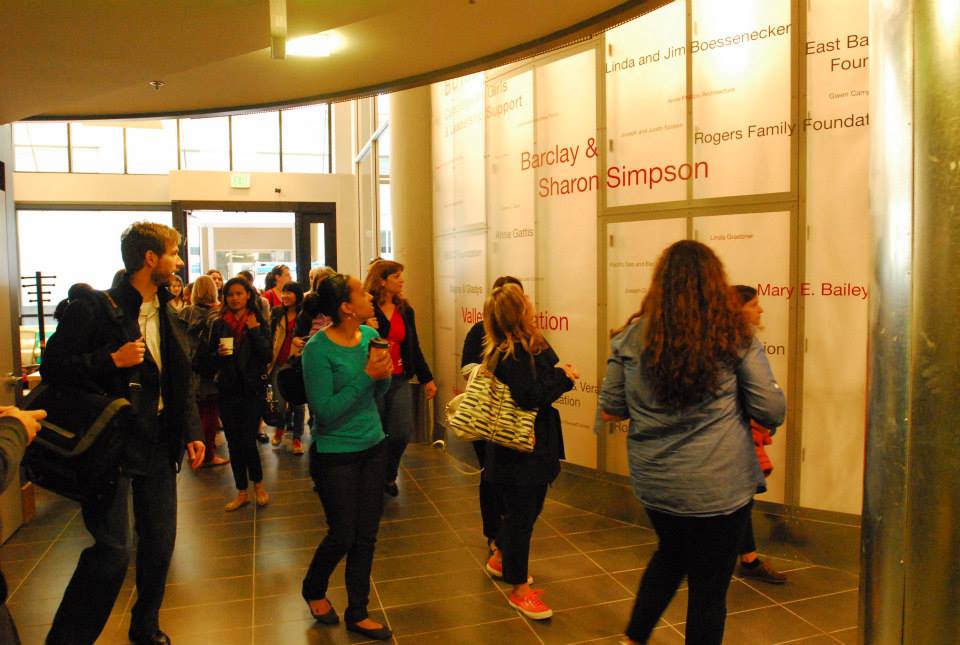 Girls Inc. of Alameda County has unveiled new headquarters to become the region's first and only resource center for girls. The new center is located at 510 16th St. in Downtown Oakland, and will effectively allow Girls Inc. to respond to the increasing demand for their critical programs.
The genius of the design for the center is not just that it revitalizes a historic building, but that it began with Girls Inc. participants!
Girls from the Eureka! Teen Achievement Program met with Berkeley-based Anne Phillips Architecture and spearheaded the project — getting regular project updates, providing design input and ideas to create a green, sustainable facility and making key decisions on efficient fixtures and design.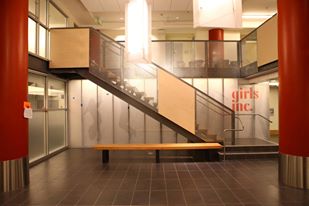 The end result is a flexible design concept that will support expanded programs and services, including:
Learning and education — Expanded space for high school girls to build skills in leadership, advocacy and peer education.
Physical and mental health — a vibrant health and wellness center and teaching kitchen, with a focus on cooking, nutrition, a yoga center and the Pathways Center for counseling.
Academic Achievement and Enrichment — Early learning, tutoring, college prep and career guidance, a library, study areas and Internet café.
Take Action:
In the media era where young women are bombarded with conflicting messages and values (think The Notorious B.I.G. singing about "Nasty Girl" and reality TV stars and pop idols making sex tapes to get famous) — there is a very real need to give young women a sense of pride, self-worth and purpose. Girls Inc. is providing a very real service in communities that need it; giving young girls the building blocks to create their futures, rather than having a future thrust upon them through poverty and a lack of education or opportunity.
Get involved by joining the Girls Inc. strong, smart & bold campaign and help them change the world: one girl, one family, one community at a time.
Become a volunteer, join our Girls Inc. Friends & Family and donate, become a Women of Impact member or partner with Girls Inc.!
There are so many opportunities to help us change the world, one girl at a time. Get involved!