Bear with me y'all. Here at "Style Your Spirit," I've promised to share one interior design tip and one spiritual tip each episode, but this (gulp) is the first time I am channeling my inner Martha Stewart and Snoop Dogg with this on-the-fly, last-minute, Chinese citrus chili chicken dish (I haven't given this dish a name and only added "Chinese" to it because, well, I'm Chinese, LOL). Call it whatever you like and feel free to give it your own special twist with whatever extra ingredients that tickle your fancy.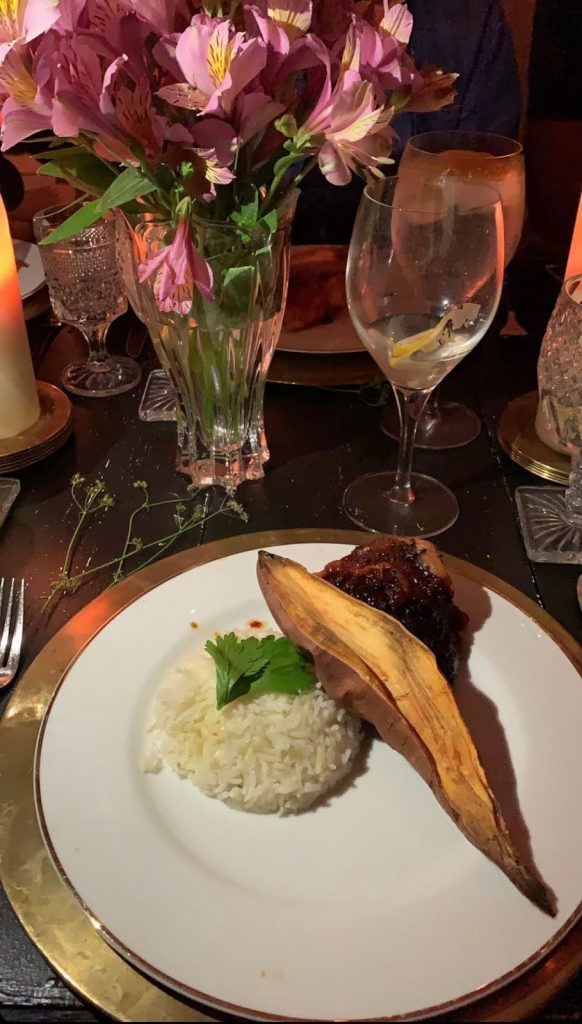 Note: Asian folks like my Mom, Dad, Aunties and Uncles don't really measure while cooking. I adopted that tradition from my family, so the ingredients are just a rough estimate. Everyone I know who has tried this no-fail recipe has loved it. I hope you do, too.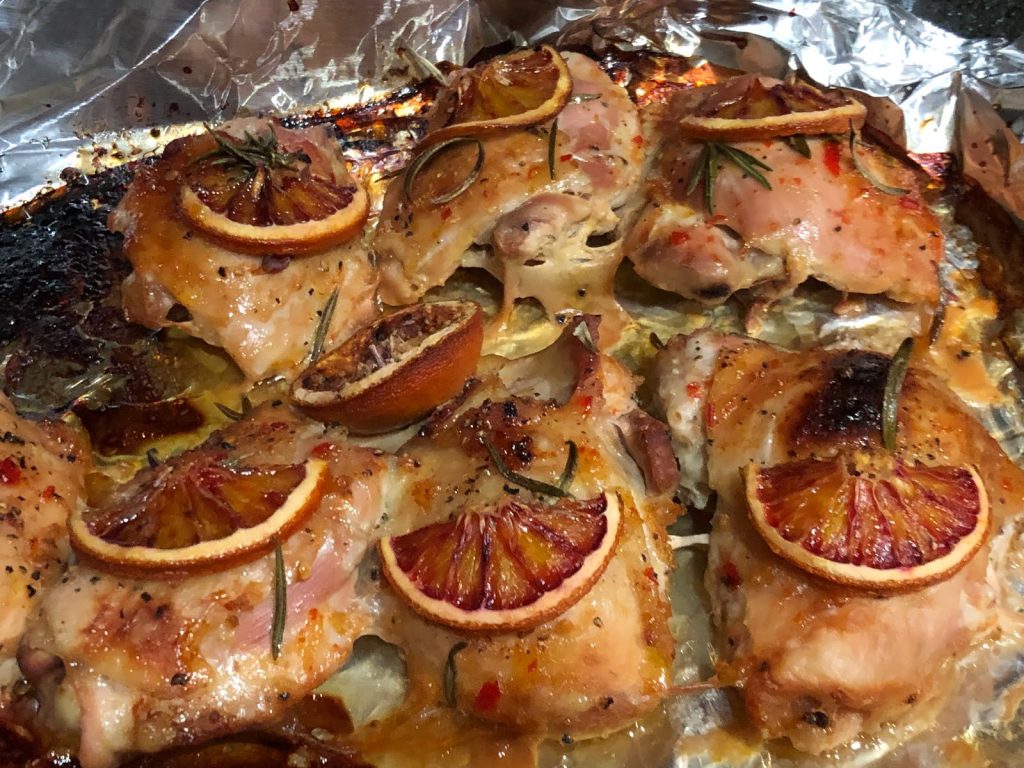 This dish is the GO-TO in my home when entertaining guests. It's simple, quick, easy, yummy and feeds a lot of people. Yay! I shot this with just about an hour and a half before guests came over for dinner. Voila, enjoy! If you like it, you can say, wham, bam, thank you (Toan) Lam in the comments below, and of course share with your foodie friends.
Ingredients:
1. Bone-in chicken thigh with skin. I like to prepare two pieces per person.
2. Mae Ploy Thai Sweet Chili sauce. This can be found at your nearest Asian market, your supermarket's Asian aisle or online at Amazon. This is my secret ingredient, as it helps caramelize the chicken during the baking process.
3. Turbinado or cane sugar
4. A pinch of salt and pepper for each piece of chicken
5. Citrus — use whatever is in season. I like Meyer lemon, blood orange best, but you can use lime or anything in the citrus family.
Instructions:
1. Line your pan with foil. It helps with the clean-up process (optional).
2. I like to wash and dry my chicken with a paper towel before I place them into the pan.
3. Squeeze the lemon on the chicken.
4. Add a dash of salt and pepper to each piece of chicken.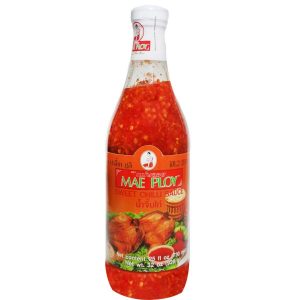 5. Generously pour the Mae Ploy Sweet Chili Sauce (see right) onto the chicken. Make sure to coat each piece. The sauce is inexpensive, about $3 a bottle, so be generous on the pour.
6. Sprinkle Turbinado, raw sugar or cane sugar on the chicken. You don't have to use a lot. I use about a tablespoon on 8 pieces of chicken. *Confession* I've even used a packet of raw sugar I had laying around my cupboard on 8 pieces before. So stock up on your extra sugar when going to Starbucks — the coffee is expensive already (I kid, I kid, kind of 😃). This helps the caramelization process. I have skipped the sugar part and it still tastes sweets because of the sauce.
7. If you're feeling extra fancy, you can put some herbs on top of the chicken as garnish. I sometimes use thyme or rosemary. I do like to put a slice of citrus on top because it looks as fab as it tastes after you cook the chicken.
8. I don't have a fancy oven, so I'll set it to bake at around 300 degrees and leave the food on the top rack for about an hour. Check periodically to see if the top of the chicken is brown and caramelized. That's how you can tell if it is cooked all the way through. Or just cut into one and treat yourself to a preview before guests come. Depending on your oven, the temperature could range from 275-325 degrees.
Again, if you tried this or have suggestions on how to make it better, please comment below. No better way to say, "Wham, bam, thank you, Toan Lam," than to share your thoughts with me and share this recipe with your friends. Enjoy!
Onward,
Toan