When you throw a pebble into a lake, it's hard to count the billowing ripples.
Billowing ripples of good are some of the reasons why I pursue my passion work with Go Inspire Go (GIG), a nonprofit movement I started that uses video storytelling to inspire people to discover and use their power to help others.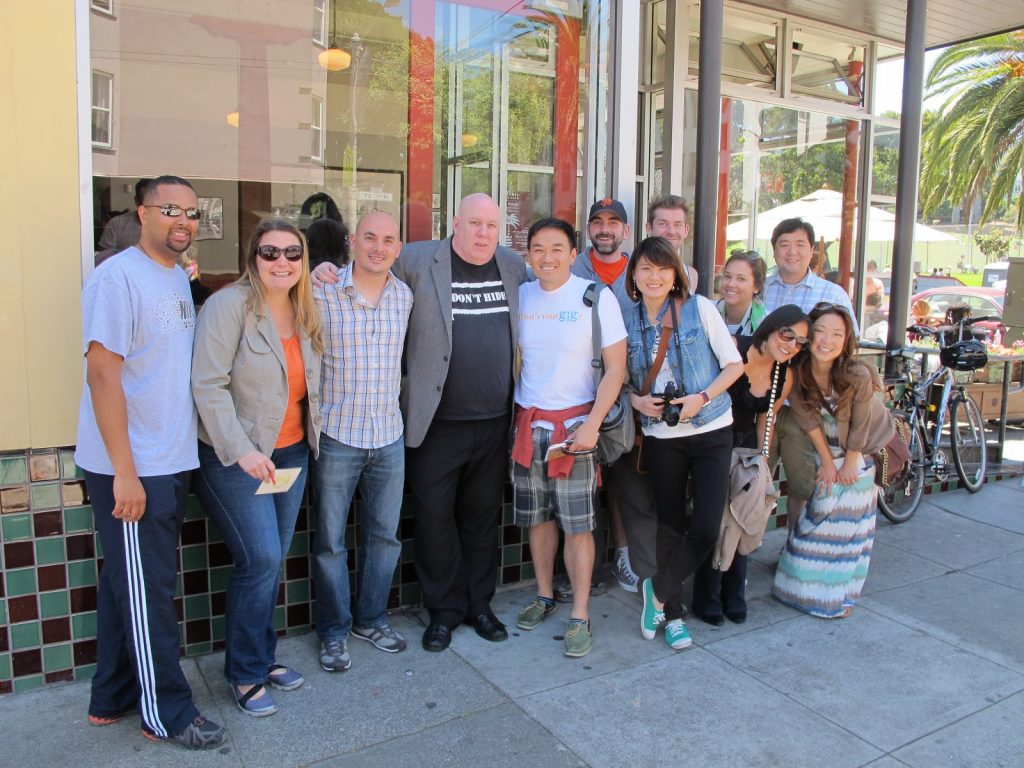 GIG discovers regular, everyday people who are heroes in their community and tells their stories in an authentic way, leveraging social media to spark similar positive contributions.
The IMPACT of GIG since its genesis four years ago is awe-inspiring, from kids as young as five to the elderly. With the help of dozens of volunteers across the globe, we've built a platform to host our stories.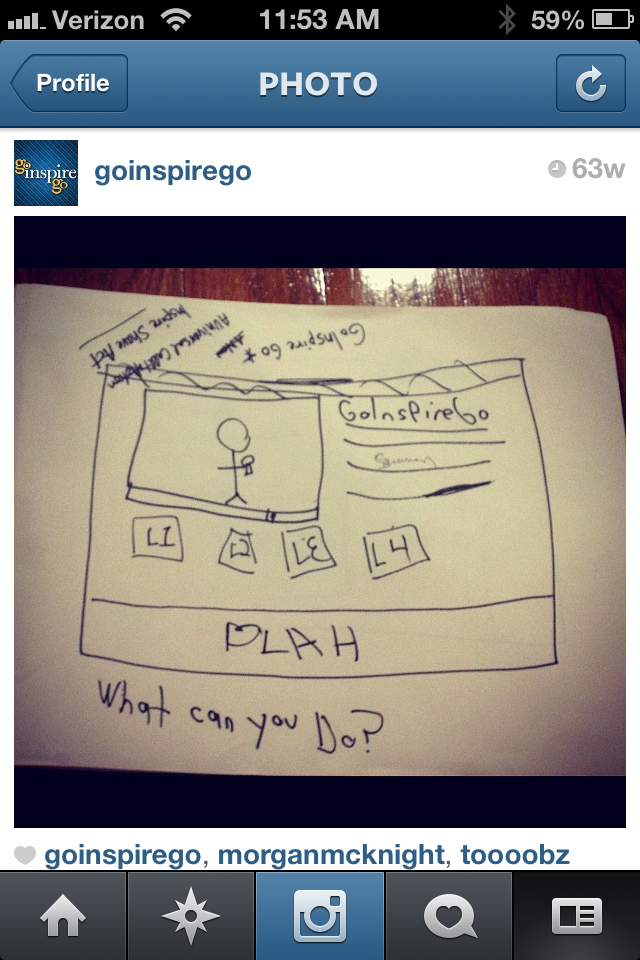 This effort has resulted in contributions of more than half a million dollars of work — all thorough the inspiration of volunteers. I tirelessly labor countless late nights and early mornings, but it doesn't feel like work.
There are many major accomplishments that give us pause and joy and it's most validating when we hear from those whom GIG has touched. One recent connection came from viewer Michael Fullam, whom I met briefly when I was a television reporter in San Francisco more than four years ago.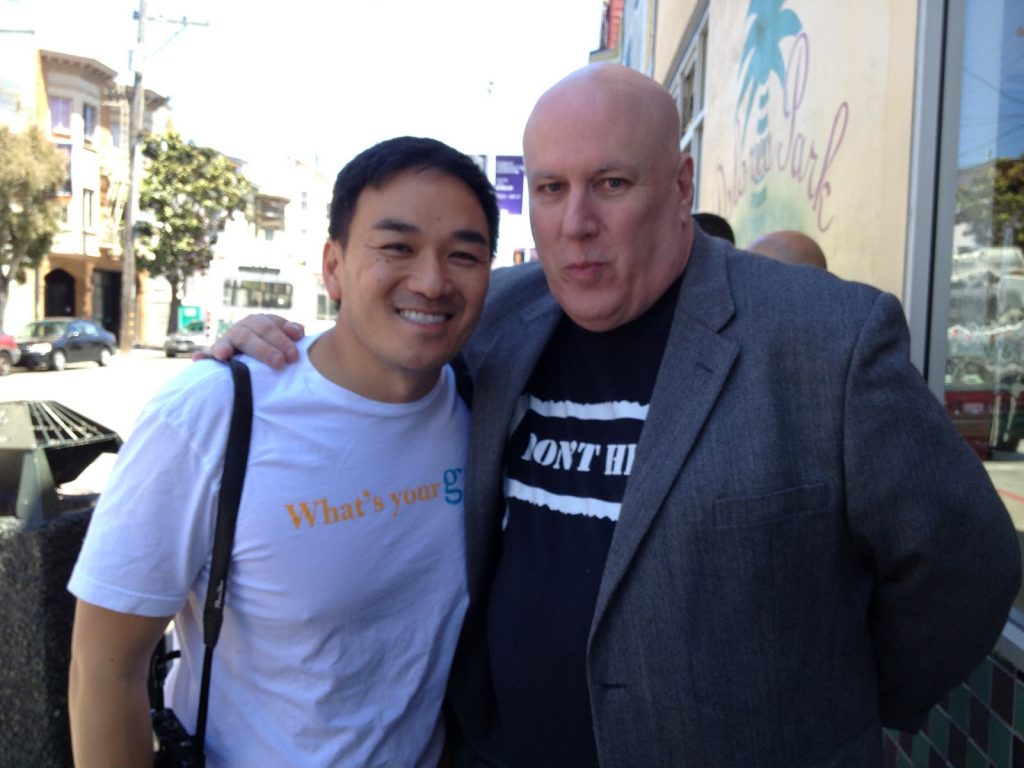 Michael had been quietly following GIG, consuming our online content as well as blogging and sharing it on social media. The stories resonated with him — but I didn't understand the impact.
I recently reconnected with Michael at our GIG photo walk this past Sunday. We talked about the TV biz, some common folks we knew and his mother's recent death. She died of cancer. The buzzing of excited conversation and traffic muted as we connected about how hard it was for him to grieve the loss of a parent. Although I can't say I could understand — since all deaths and the experience of grieving is different for everyone — I could feel his pain. He grabbed my arm as I told him I lost four family members in 13 months more than a decade ago. One of whom was my father, who also lost his battle with cancer. I could sense that the tears of sorrow that welled up in his eyes turned into tears of joy as he smiled, and said, "We need to see more of your stories." He later emailed me… which led to my eyes filling up with tears.
"So very nice meeting everyone. I was blessed to be there today," he said. "What energy there is and what a natural cheerleader you are! If you read my blog today, you know that once again I have been touched by a death.
"It's seems to be harder and harder to deal with. Perhaps it is my mother's death and the continuing sorrow. The hopefulness through GIG has really been a blessing to me today, so thanks!"
Emails like Michael's make all the hard GIG work worth it because his feedback enhances and encourages the work that we do.
Beyond the positive reinforcement, Michael donated $100 when we launched our Indiegogo 50/50 campaign. Before the GIG walk, he added an additional $500. Then after we met, he wanted to help us reach our halfway fundraising mark by donating another $1,500.
WOW.
Another email I received a couple of years ago was from a elderly disabled woman who donated $10. She wrote a short note, "I don't have a lot of money. $10 means a lot to me. But I wanted to donate this small amount to your organization because I believe in what you're doing." I remember checking the message on my phone after parking my car and sobbing incessantly. This support was validation. It's as if someone said, "I see you."
After passing up many lucrative job offers and making less than a third of what I used to make as a TV reporter, things like this make me feel like I'm on the right path. This is my joy. When you discover your power and you use it to impact others — that is joy. That is why we're all here. I want everyone to experience this. But of course, money keeps a roof over my head and food in my belly. It too is essential.
Go Inspire Go is at a critical point of its growth cycle. We know that our mission is strong and effective. We now need to financially sustain all of our good work and we ask you to consider supporting a financial donation to GIG and our Indiegogo GIG 50/50: Uncovering 50 Inspiring Stories from 50 States campaign
I've been juggling my day job (teaching at two local universities as my side GIG), managing a non-profit board, volunteers, networking, shooting, editing, blogging… the list is endless.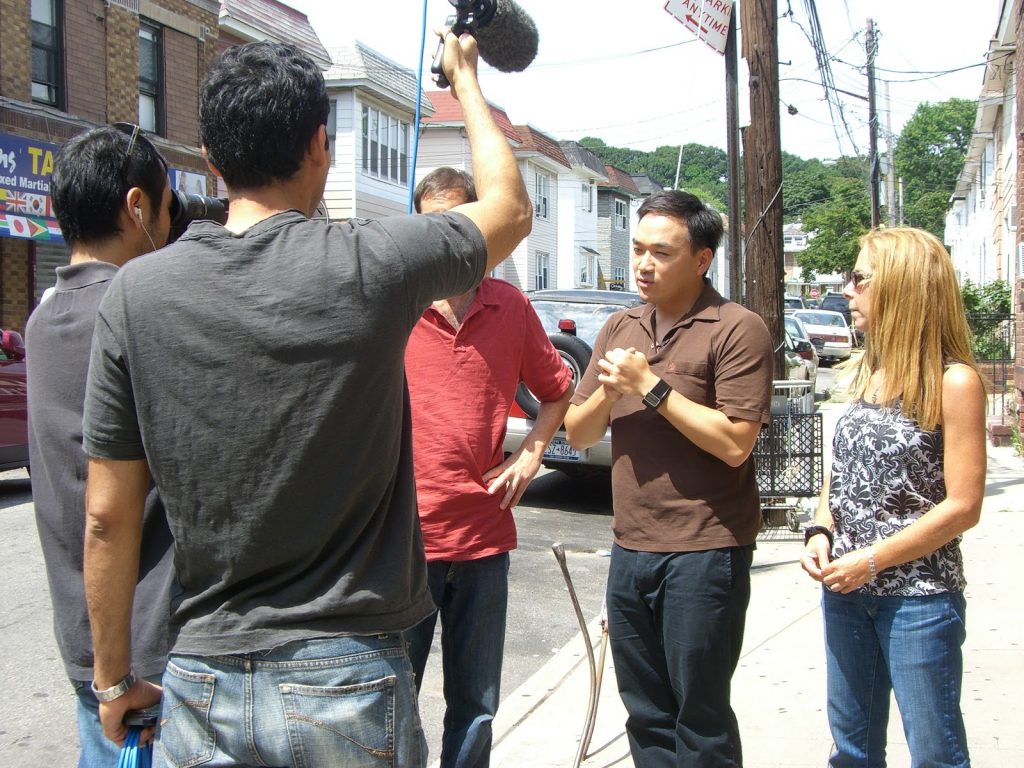 I admit, there have been days where I thought I couldn't keep pumping out content at this rate. That feeling is amplified when I consistently get at least two job offers monthly. The paycheck is seductive, but I can't do a 9-to-5 because it would be the demise of Go Inspire Go and its impact. The thought of quitting, although fleeting, visits me once in a while. But emails like Michael's energize and fuel me.
One of my favorite quotes from Dr. Maya Angelou is, "When you get, give." I didn't know that I was giving Michael the inspiration he needed to get through a tough time. However, I admit, I'm feeling a bit selfish because I'm the one who is getting so much more than what money can buy.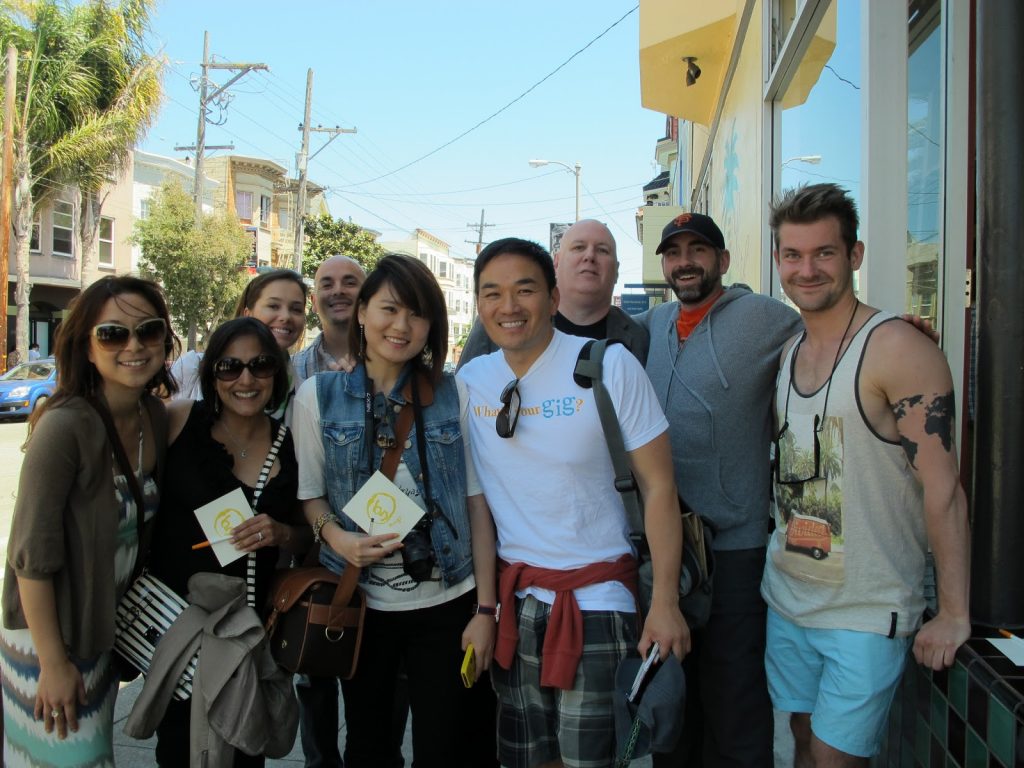 When you're on the ground meeting people like our heroes Jorge Munoz, the "Angel in Queens", Nico Castro, the "6-Year-Old Halloween Hero" and Rev. Lemaire Alerte who GIG helped send "32 Kids to School in Haiti", you can't pretend they don't exist. I also know that viewers like Michael, who is slowly discovering his own power to make an impact, need these inspiring stories to spark that awareness, compassion and joy.
Thank you Michael for sending the ripple back. You give me, my volunteer team and GIG's mission hope.
Create a Ripple & Take Action:
1. Inspire someone. Throw your pebble into someone's lake. Send someone a positive sign of encouragement. It just might provide a sign of hope.
2. Share YOUR story
3. Donate and join our 50/50 movement!
To see more pics of our Photo Walk go to: Facebook
Also follow and like us on: Instagram, Twitter