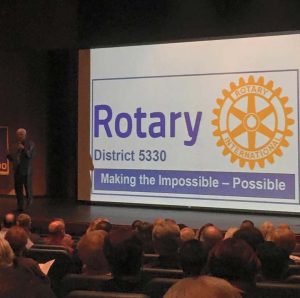 Earlier this month, I was honored to keynote Rotary District 5330's annual assembly in Southern California with more than 350 brothers and sisters of service in attendance. The theme of this year's district assembly, "Making the Impossible — Possible," resonated with my soul. The marching orders from incoming District Governor Rudy Westervelt were simple: tie in the theme "Making the Impossible — Possible," talk about why storytelling is important and inspire the heck out of them. Tall orders for this motivational speaking event, but I was up for the challenge.
"Where do you even begin?" I thought to myself. Right from the heart. I structured the talk around three simple stories:
I started by sharing my story. If you would have told my 10-year-old self that I would have achieved all my dreams by my early 30s, I would have thought it was impossible. My family moved to America from Vietnam with a dream and $4 in our pockets. The ten of us lived crammed into a trailer. Against my parents' behest of becoming a "doctor, lawyer or engineer," I followed my own dreams — to use my love for reading, writing and talking to teach in universities, become a TV reporter and tell stories on a PBS show.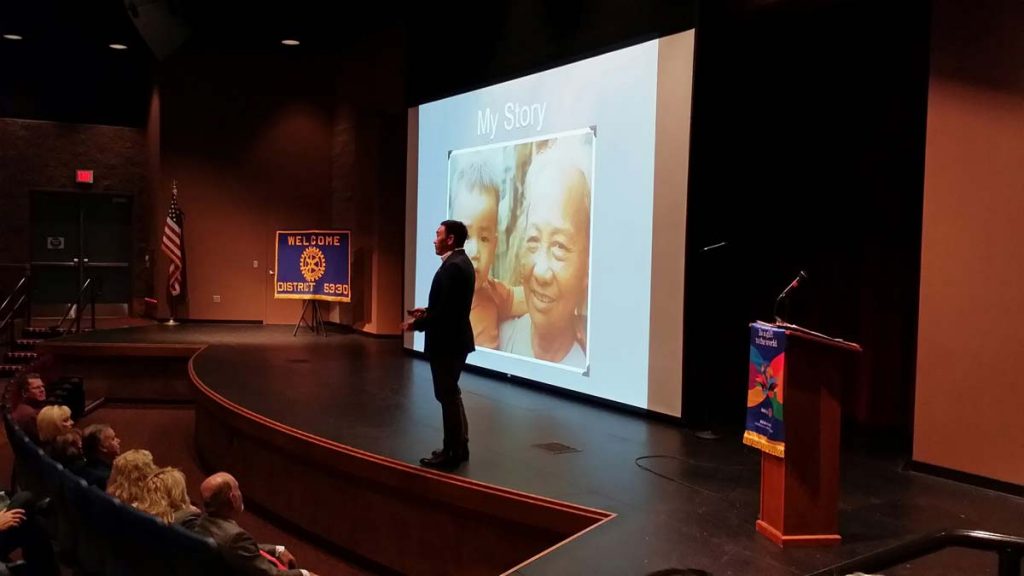 I then told the story of one of my youngest teachers: 5-year-old Phoebe Russell, who wrote letters to friends and family asking them to give her aluminum cans so she could redeem them and donate $1,000 to the San Francisco Food Bank. Her efforts raised nearly $4,000. Our video featuring her story multiplied that amount to $20,000 dollars. Together, she, my Go Inspire Go team and the community has helped her enable the food bank to give out more than 200,000 meals.
After the talk, a shy ninth-grader mustered up the courage to tell me that she was inspired by the talk and Phoebe's story. "When you said, 'If a 5-year-old could feed 200,000 people, what can you do?!' I thought, I could do more," she said enthusiastically. "I can do more."
I ended the talk with why storytelling is important. What a loaded question. Every single culture from the beginning of time has told stories. They connect us all. You and I may not know each other, but when we learn about each other's stories, we are no longer strangers. Storytelling breaks down walls, builds compassion and leads to action.
Before I walked off stage, I went off-script — actually, I didn't have a script, but you get the point! I asked the audience, "How has storytelling changed your life?"
A woman stood up and said, "I'm an incest survivor. I haven't told my story to many people, but am starting to. It helped others." WOW! I thanked her for having the courage to tell her story. In turn, it was a cathartic experience for her and the people who learned about her story.
Words can't convey the inspirational fuel that filled me up that weekend. People from all generations told their stories. I'd love to hear about your inspirational story. Please share in the comments section below.
With love, faith and trust we can all make the impossible possible together.