As I count my blessings before bed every night, on the top of my list are loved ones. Peeps who make life's bumps smoother and life lighter.
From divorces to uncertain times at the workplace, I've had many friends confide in me recently about physical, mental and spiritual problems they're blessed with. While the issues and life lessons are different — there is an underlying theme here: these problems are making them stronger. There are life lessons to be learned and ultimately I've told them we are are too blessed to be stressed.
Here's an email I sent to one of my friends who is going through personal and professional tribulations as I processed a recent call:
1. Write down five things you're grateful for every night. It will rewire your brain to pay attention to the lovely little things in life that really matter. Start with Bella's gaze into your eyes and excitement when she sees you after a long day of work.
2. It's YOU time. Do something nice for yourself every day. Phenomenal, fabulous, stylish — lovely you. I believe friends are like mirrors that shine the light you emanate back at you. Every time I think of you, I think, "She's got mad style, sexy, fabulous, classy lady, good heart and wicked smart. Anyone who is lucky enough to be in your life and heart space is better for it, blessed for it."
3. You are blessed with breath. Listen to your breath when you get stressed to bring you in the now. If you live in the past you're filled with regret. Live in the future and you are anxious. We have no choice but to live in the now. Try it and it will calm those crazy nerves.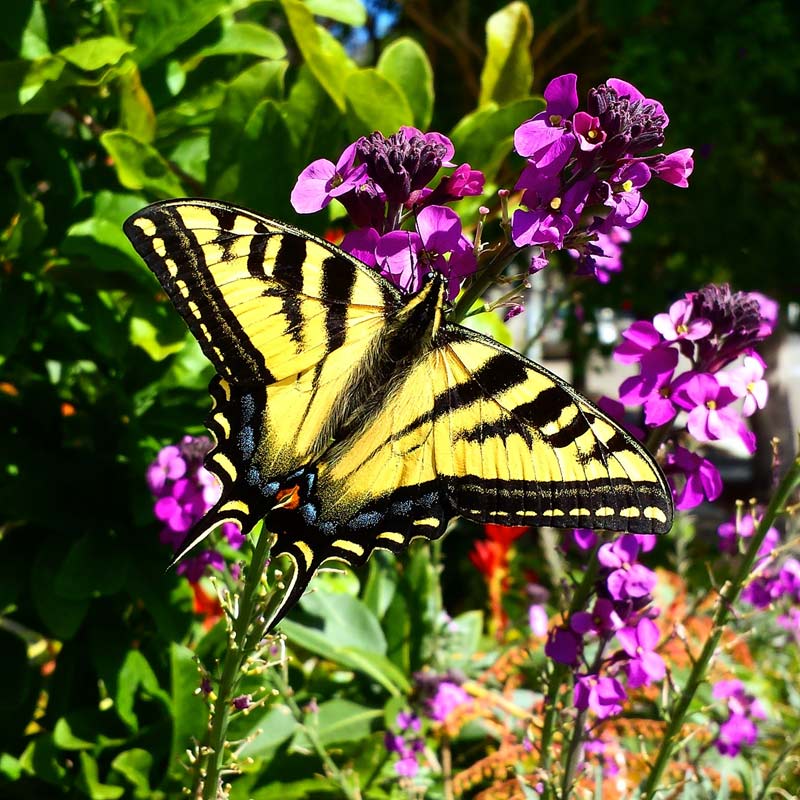 This too shall pass. I wish I could take a bit of the pain and hurt away — but like the little butterfly, you need to sit with these challenges as they are teaching you invaluable life lessons about yourself, the light and shadows.
Be well my fabulous friend.
Big hug,
Toan
P.S. Please share with someone in need and let us know in the comments section how a challenging time has blessed your life.