Our young Halloween hero is at it again! Nico Castro, 10, of San Bruno, Calif., is calling all heroes this Halloween to use their superpowers for good in the 5th Annual Halloween Costume Drive for the Sick Children.
Please support Nico and his annual costume drive to provide new and unused Halloween costumes to sick children at Kaiser Permanente in Santa Clara, Calif. Nico and his family are asking for costumes for ages 6 months to teen, or any Halloween-themed items such as goody bags, decorations, clothing (socks, pajamas, shirts). Gift cards and monetary gifts are also welcomed.
Donations can be dropped off from Monday-Friday, 8 a.m. to 5 p.m. at their family business:
C & C Automotive Collision
860 San Mateo Ave.
San Bruno, CA 94066
(650) 873-8372
Nico's family is asking that all donations be sent by Tuesday, Oct. 25. Items will be delivered to the hospital on Friday, Oct. 28. Click here for more info.
Background
I met Nico when he was six. At the age of five, Nico was diagnosed with brain cancer and underwent surgery to remove a 4½-inch brain tumor, followed by radiation and chemotherapy. He had to relearn how to eat and talk while going to the hospital almost every day for treatment.
During this trying time, he had one wish: to dress up as his favorite superhero, Batman, and celebrate his favorite holiday, Halloween. The doctor gave him the green light to take a day off from treatment to go trick-or-treating, but he was still sad. He wanted to spread the spirit of Halloween with his friends in the hospital who were too ill to go out trick-or-treating by getting them costumes and goodie bags, which he has continued to do every year since.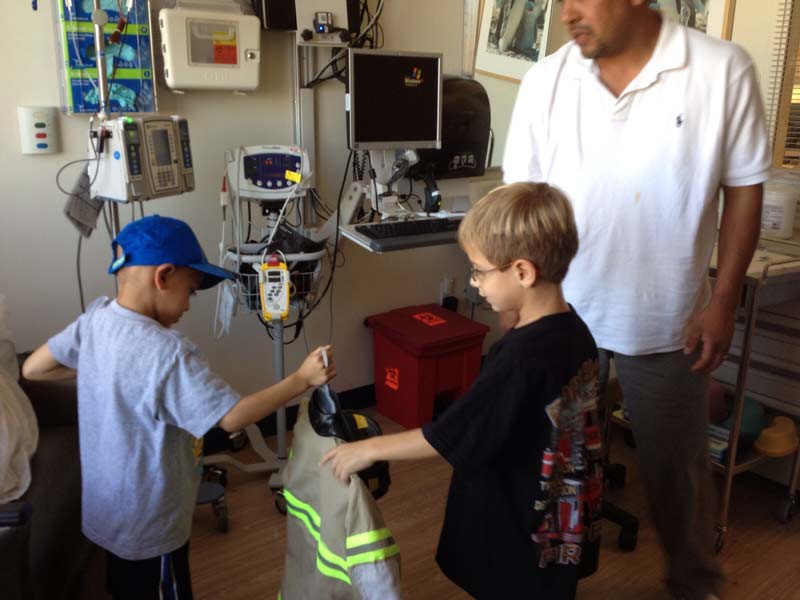 Check out our Parts 1 and 2 of Nico's story and find out how you can help him save Halloween from the villains (illnesses that are keeping kids from celebrating this year)!
Part 1: '6-year-old Boy with Brain Cancer Brings Halloween to Sick Kids'
Part 2: '6-Year-Old Halloween Hero Quadruples Goal'
Update: Great news, Nico's mom Marlene Castro told me he's in remission!
Nico learned when you give to the world, you get so much more back. Little did he know, he would inspire many other heroes young and old this important life lesson: caring is sharing. Thanks for using your power to help this Halloween!
Onward and upward,
Toan