Dear everybody who has a dream but is scared to take action on living life to the fullest,
Growing up in a poor, refugee family from Vietnam in a trailer park in Sacramento, Calif., I never thought my story mattered.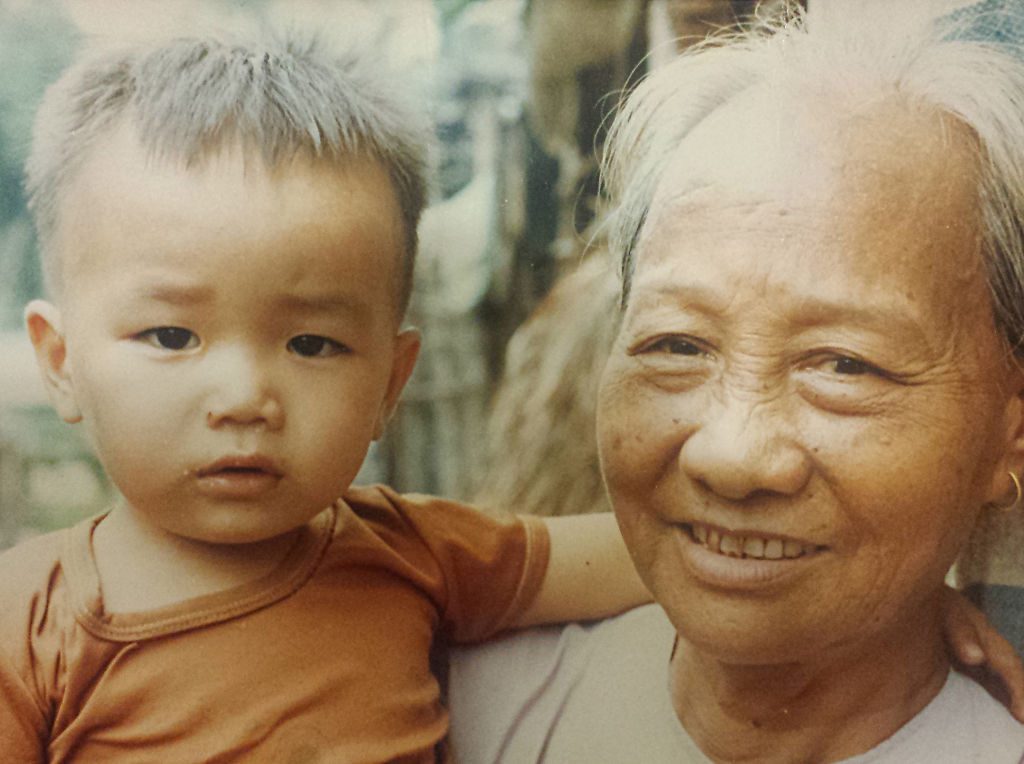 I remember thinking, "Why would anybody care about a poor Asian kid?" Most of the successful people I saw on TV were white. Deep down inside, I thought it would be so cool to be on TV and be a voice for the voiceless, but in the early '80s, even Oprah wasn't living her best life. She was navigating her way through the talk show world. I dreamed of running scripts to LeVar Burton on "Reading Rainbow." He was one of the only black male TV show hosts I saw on TV.
It wasn't until several mentors convinced me my story, my talent for connecting with people, mattered, that I started to realize my true American Dream. It's crazy to me that Forbes recently wrote an article about my latest passion work, a podcast called "TruthDare," which is an amalgam of my professional work as a nonprofit founder, motivational speaker and university instructor.
After the fall of Saigon, my family of 10 came to the U.S. with just four dollars and hopes of achieving the "American Dream." For my parents, the dream was for me to become a "doctor, lawyer, engineer." But what got me excited to wake up each morning was my love for reading, writing and interacting with people.
I read every single book I could get my hands on. Reading was a way for me to escape the reality of living in Section 8 housing, welfare and hopelessness in the different neighborhoods we inhabited. I read every children's book I could get my phalanges on. I read my older sister's textbooks. I even read shampoo bottles aloud in the shower: "Rinse, lather, repeat, methylparaben."
My parents' dreams for me went unfulfilled. I tried to be a pediatrician and even took Mr. Clarion's honors chemistry class in high school, barely passing. I remember feeling the lowest of energy forms when I tried to make my parents' American Dream come true. Instead, I listened to my inner GPS and found my American Dream by inspiring people to discover their superpower and use it to help others.
My journey took me to the University of San Francisco, where I had five internships, worked nearly full-time and carried a heavy load of classes. My reporting career took me from Wausau, Wisconsin, to Midland, Texas, then Fresno, Calif., and finally San Francisco. Eventually, I left the TV biz because I wanted to use my knack for storytelling to lift, gift and shift people.
I did this through my nonprofit, Go Inspire Go. It started with me and Kathryn Blancas, one volunteer. Fast-forward nine years later, more than 100 videos of heroes whom I will never forget, 150+ volunteers around the world and enough impact to make me feel like I've lived several lifetimes.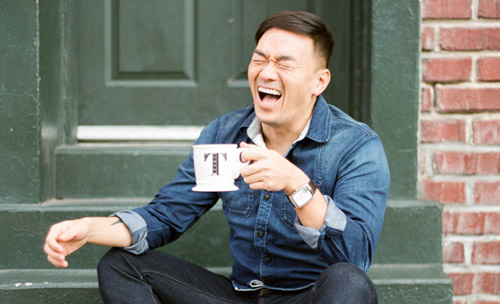 From Phoebe Russell, who, as a 5-year-old, was sad to see so many hungry and homeless people in her community. She wanted to collect aluminum cans and give the earnings to the San Francisco-Marin Food Bank. We helped her enable the food bank to give out more than 200,000 meals.
Then there's Dr. Ron Holt, a psychiatrist who spends much of his free time speaking about his research and personal experiences to spread compassion in the LGBT community. He travels the country to promote kindness and self-love as he shares his harrowing story about growing up gay in a small Midwest town. People who saw our video wrote to Dr. Holt and said it inspired them to come out to their opposite sex partners and kids. One person wrote in telling Dr. Holt he had been kicked out of his home after coming out to his parents as a teen. He said the video and Dr. Holt's story inspired him to live another day and be OK with his truth.
Every single hero's story I've told changed my own story, and I promise you, if you pay attention, it will change yours, too. You see, all of our stories matter. Many times, we just feel like they don't. There were countless times I contacted someone I wanted to feature and he or she would say, "But, I'm not a hero." After speaking with them and sharing other hero stories I've covered, many told me they got off the phone and wept in realization that they, too, matter.
Although I never became a doctor at my parents' behest, I was reminded by a dear friend and mentor, Gina Pell, that I AM a doctor: a doctor of the soul.
I truly thought I would be a billionaire before I would make it in Forbes. I have now been featured by them twice. Although I may not have a billion dollars in my bank account — yet — I feel like a billion dollars, thanks to a life full of rich experiences paid for by the risks, challenges and hardships my parents and ancestors endured.
One of my favorite quotes shared by the late Maya Angelou is, "Your crown has been paid for. Put it on and wear it."
I'm happy to share I'm wearing my crown and sharing it with everyone I meet. I dare you to live your truth, share your story and wear (and share) your crown.
Be good,
Dr. Toan Lam