If you don't drink alcohol or soda, or are trying to cut down, you can still enjoy a refreshing drink without the alcohol, calories or sugar. I love mocktails and spritzers. There's something about the refreshing, cold, low-calorie libation that enlivens my taste buds — not to mention shows off your style and sparkle during dinner parties.
I don't drink much soda because they're loaded with sugar, fake sweetness and yucky stuff (and I'd rather eat my calories). Not gonna lie, I do like me a cold Coke once in a while, though!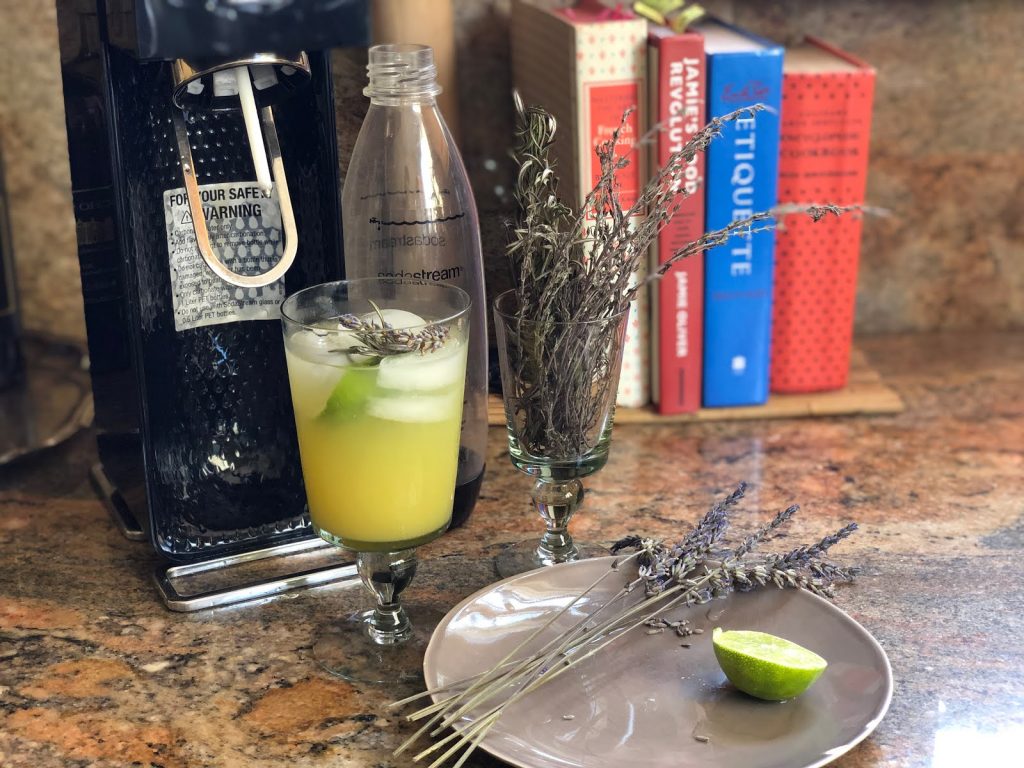 However, I actually drink a spritzer almost every day with dinner. It is a simple hack that tricks me into drinking more water. I LOVE me some bubbly and wanted to share this crowd-pleaser with you in this simple how-to-make-a-mocktail/spritzer video.
The secret to a marvelous mocktail or sparkling spritzer is fresh, flavorful ingredients:
1. Use fresh citrus or real fruit juice. I use whatever is in season, be it a Meyer lemon, cara cara or blood orange. I cut about half the fruit, squeeze it into the cup and fancy it up by putting a wedge on the lip of the cup or goblet, or a slice in the cup.
2. Dazzle up your drink with a sprig of herb. I like using thyme, rosemary or even lavender. Use whatever herb you want.
3. In the winter months, you can rely on a little juice from a carton or a teaspoon of syrup. I like elderflower, orange blossom or really any kind of syrup that tantalizes your taste buds.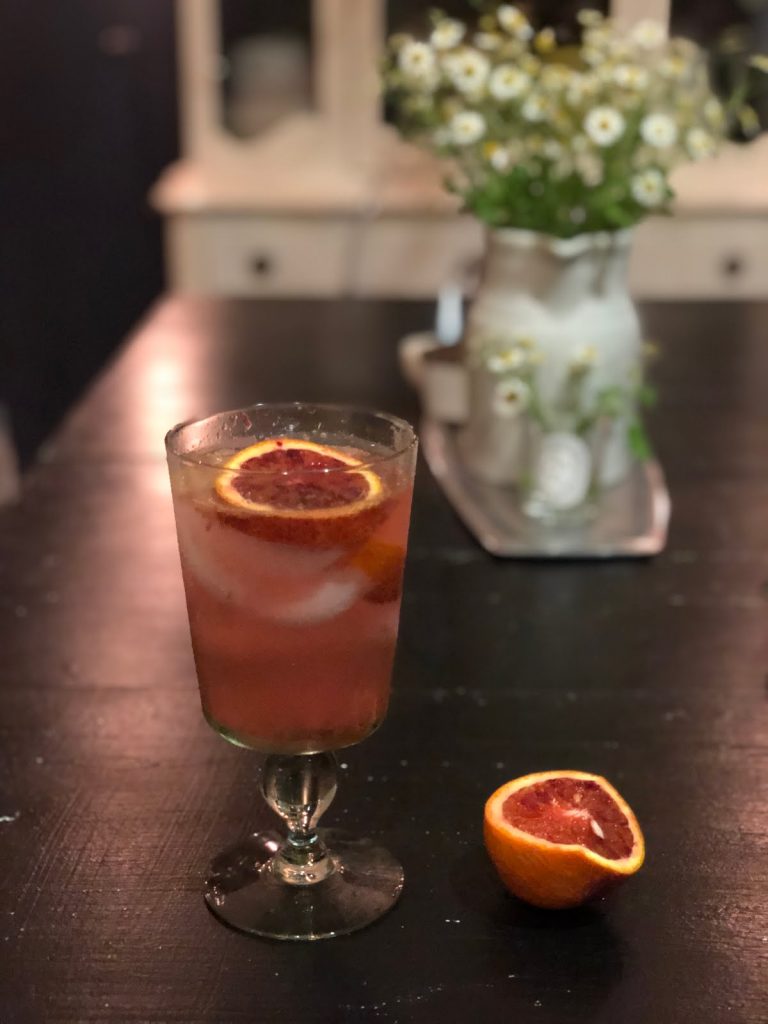 I hope you enjoy this delightful drink tip.
A yummy, bubbly, healthy spritzer cools me down from the inside-out and always lifts my spirits, while tricking me into drinking more water 🙂 While we're talking about substitutes and cutting down on yucky stuff, I often think about cutting out situations and people who make me feel yucky. Cheers to that!
If you learned something new or need help with a design dilemma, holler below. Sharing is caring, so hit that follow button and share this with your peeps.
Enjoy!
Toan