Happy fall, y'all! OK, so I'm a few days away — can you tell I'm excited about one of my fave seasons?
Why? For me it's personal. Since college, ahem, many moons ago (who's counting?), I made it an autumn tradition to use this time to pause and take stock of how I'm feeling internally.
What is working in my life? What is in the flow? What isn't working? Who and what are making me anxious and how do I let them/that fall away?
It's also a time to make shifts personally, professionally and spiritually. Here's what fall has taught me about making my home, heart and hearth healthier:
1. Leaves are a reminder in life that there's a time for things to dissipate and fall off.
2. Reflect on what we need to let go of, because if you hold on, you will get dragged.
3. The seasonal colors signal a time to mix things up physically, mentally and spiritually.
Here's some of my fave things I do each fall:
Physically
Change things you interact with every day. Redecorate a table, purge unused belongings or tidy your toy chests, closets and pantries.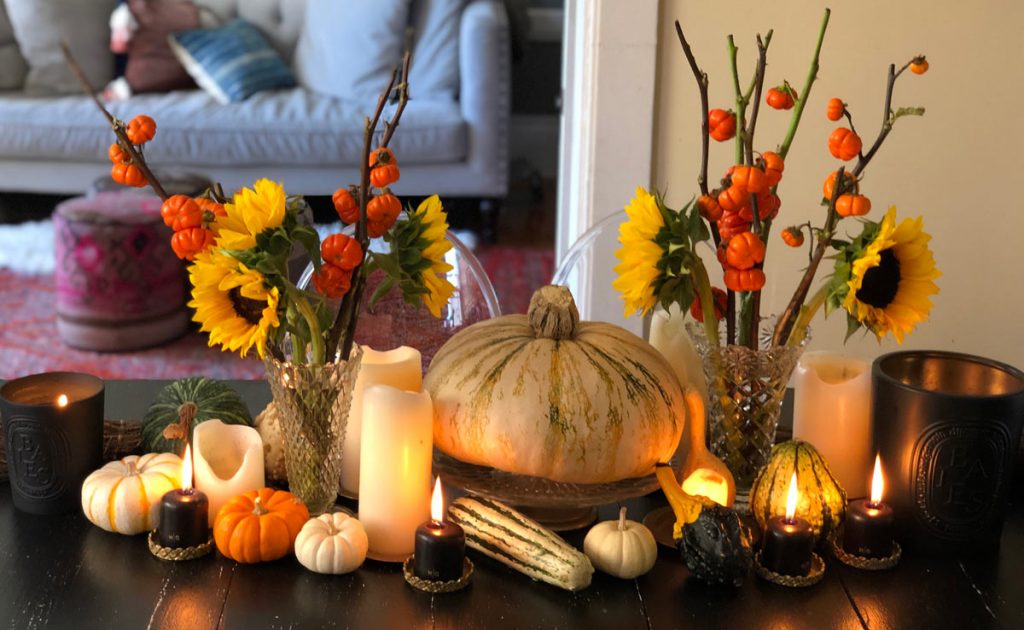 Create traditions. In my hometown of Sacramento, I like going to Apple Hill to picnic and eat everything apple. It's the season's treat!
Mentally
Start or restart that gratitude journal. Split a paper in half and write down a list of things that are working well and things that aren't in your personal and professional lives. Take action and let them go!
Make a checklist of things you will do before the season is over. Then have a party to celebrate those accomplishments.
Have a party and cook pumpkin pie or stew. That's where you can test out those fall recipes.
Spiritually
I love me a good candle, I have them for all seasons.
Fall is time for deep scents like pumpkin spice, apple or something woody. I also like to get gourds and cinnamon sticks. They're cheap at your local grocer!
So what did you learn about making your home, heart and hearth healthier? And most importantly, what will you do to yourself to change along with the season? Mother Nature can teach us so much.
Love,
Toan