Winter is around the corner, which means shorter days and colder weather. I admit, I have been staring at my dreamy seascape photos of Stinson Beach, Calif., and Peru playas lately, craving the warmth, again. It also means my mood gets a bit drab from the lack of sunlight and grayer skies.
If you need a pick-me-up to add good energy to your abode, turn to nature for inspo and think GREEN! Trees, flowers, succulents — any living thing from the kingdom Plantae should work. But depending on the space, natural light and temperature of your home, you'll have to adjust how you take care of the plants.

I was inspired to create this video, thanks to my pal, Sam, who texted me this sad pic and message, LOL.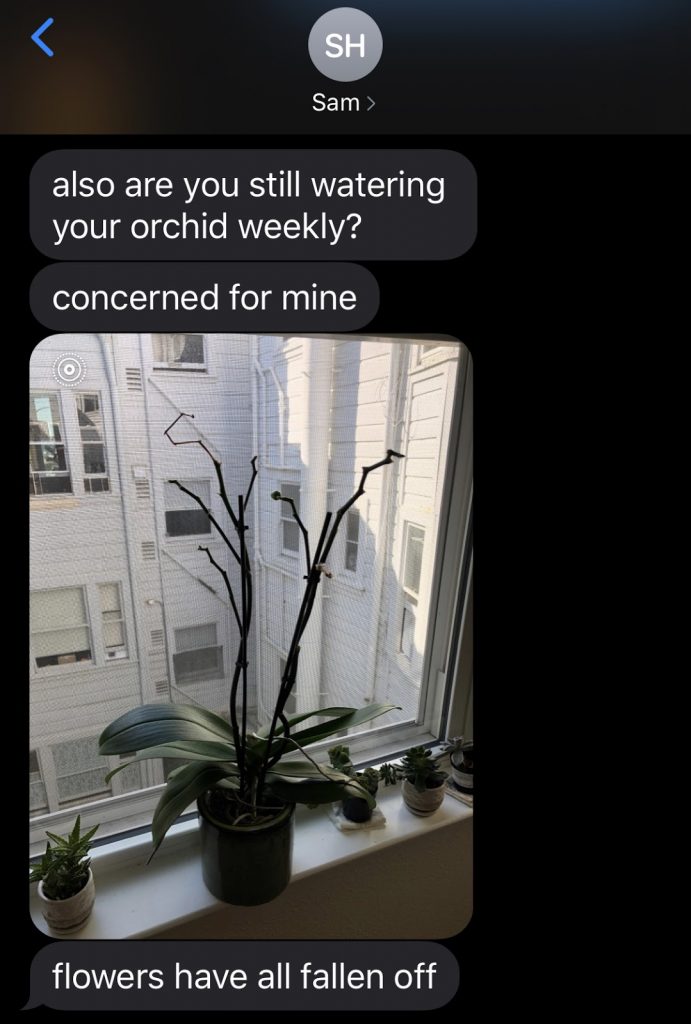 Many people ask me how I keep my plants green. So black thumbs, listen up. Here are three tips your plant will thank you for, if they could talk:
No matter what kind of plant you're hoping to triage back to health, these suggestions will help turn your frown and dwindling plant health upside-down:
1. Talk to your plant.
2. Research care for each plant. Like people, they are all unique and there isn't one way to care for each species of plant or person. 🙂
3. Move it around. If your plant doesn't appear to be happy, it might be near a vent or needing a sunnier place. Pay attention to its surroundings.
What are you doing to warm your home as the weather gets colder? Do you have any ninja tips to keep your plants happy during autumn and winter? Let me know in the comments below or tag your photos @goinspirego. We want to know!
Enjoy!
Toan