How many of you have a spirit animal?
Mine is a hummingbird. I feel a deep connection to this creature that is constantly flitting, whether in movement or ideas. OK, sounds woo woo, cray cray, OKurrr, I get it.
I love them so much, I got a 5-inch origami hummingbird tattoo on my forearm, y'all. That was way back in the day. It reminds me to be free and never stop being creative.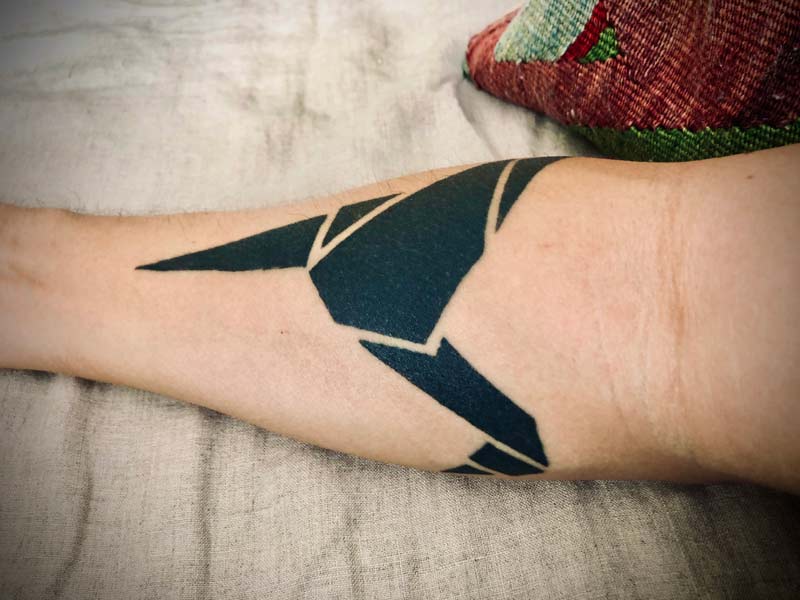 I have to admit, I would joke around with friends about animals and people being my spirit animal (summoning Oprah…). I remember talking with my friend Juju Chang, ABC News anchor for "Nightline," about her interview with Oprah. She mentioned, "I love Oprah, she's my spirit animal."
I told her, "Me too" (and, of course, a billion other people would say the same, LOL).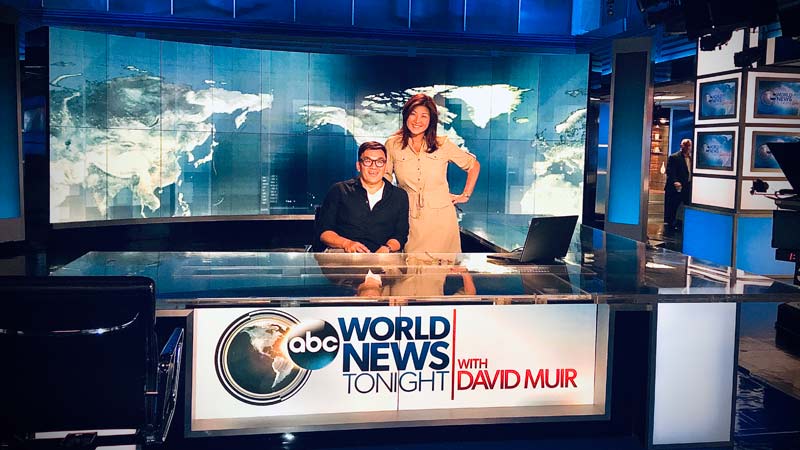 Then, there were the many times that hummingbirds showed up unexpectedly — like when I was playing tour guide to Fiona Pattison, a spiritual friend from the United Kingdom. She asked me, "What's your spirit animal?" I told her it was a hummingbird. "Mine is a deer," she replied.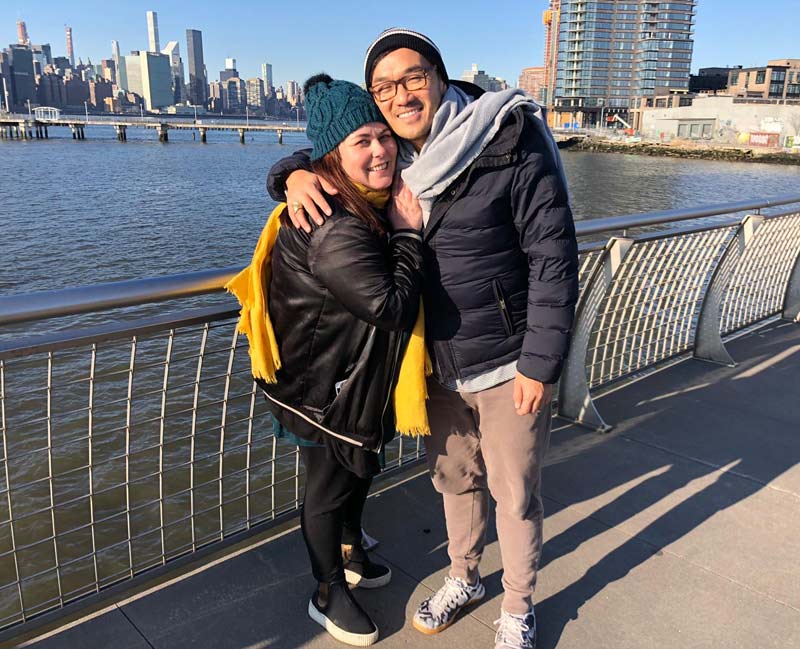 Later that day, we sauntered into a New York boutique and there were spirit animal cards. We flipped them over and, voila, on top was a hummingbird and on the bottom, a deer.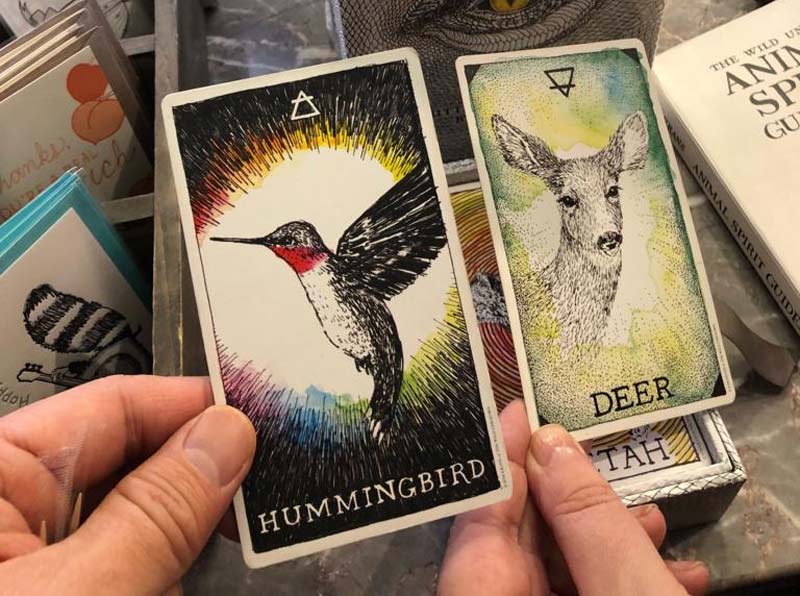 This morning, I listened to spiritual teacher Thich Nhat Hanh's guided meditation on "Joy and Ease." I never do this, but I STOPPED IN THE MIDDLE OF THE MEDITATION and was drawn to open my window and stare outside. Shortly thereafter, a hummingbird sat on the laundry wire for two-and-a-half minutes. It flitted away, then came back and sat for another two-and-a-half minutes.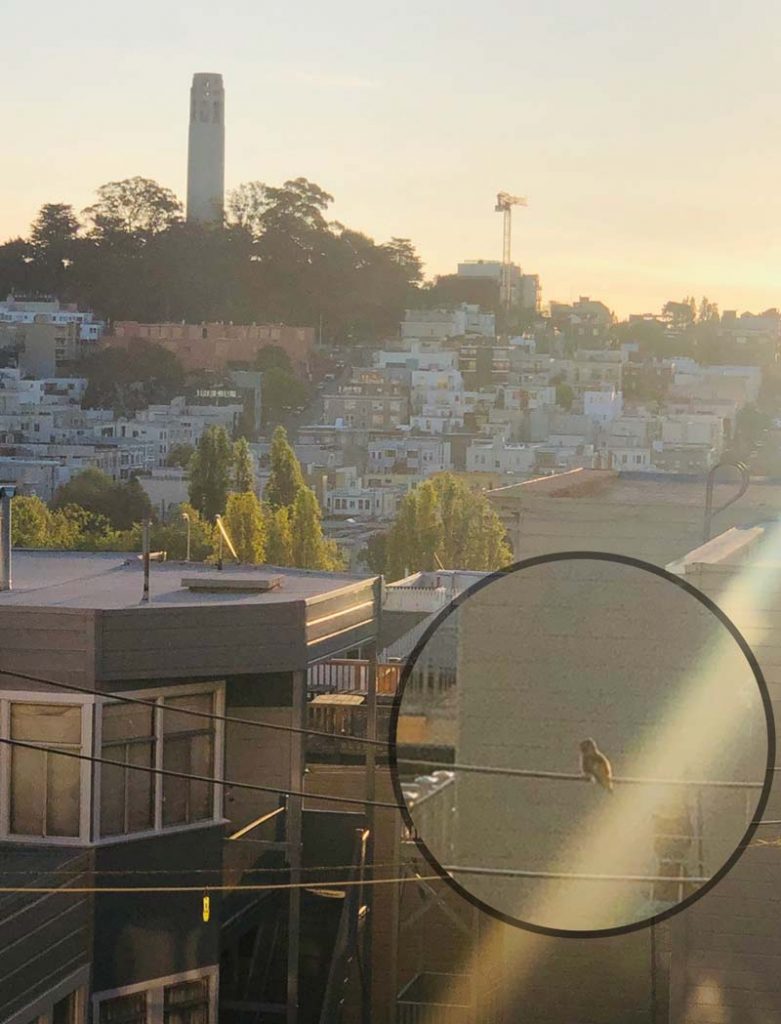 I sent the photo to a few spiritual friends and one of them messaged back, "I especially love the heart on the beak." I zoomed into the photo and wow, I saw a white heart, y'all.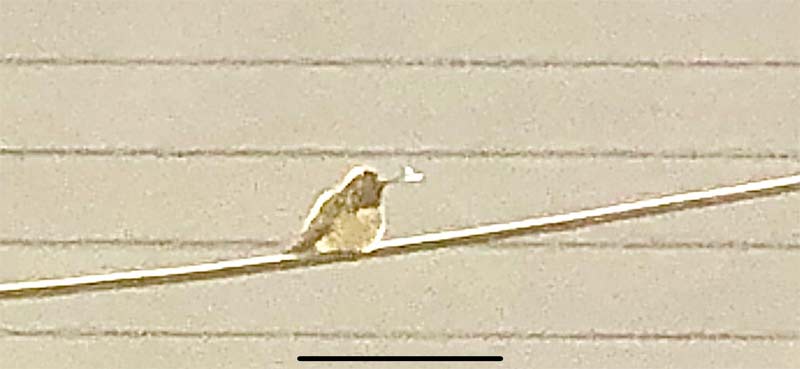 Was the hummingbird sending me a message of love from above? I believe so.
This made me think about a conversation I had with my spiritual mentor, comedian and humanitarian Michael Pritchard. "Pritch" was Robin Williams' best friend from way back before both were well-known.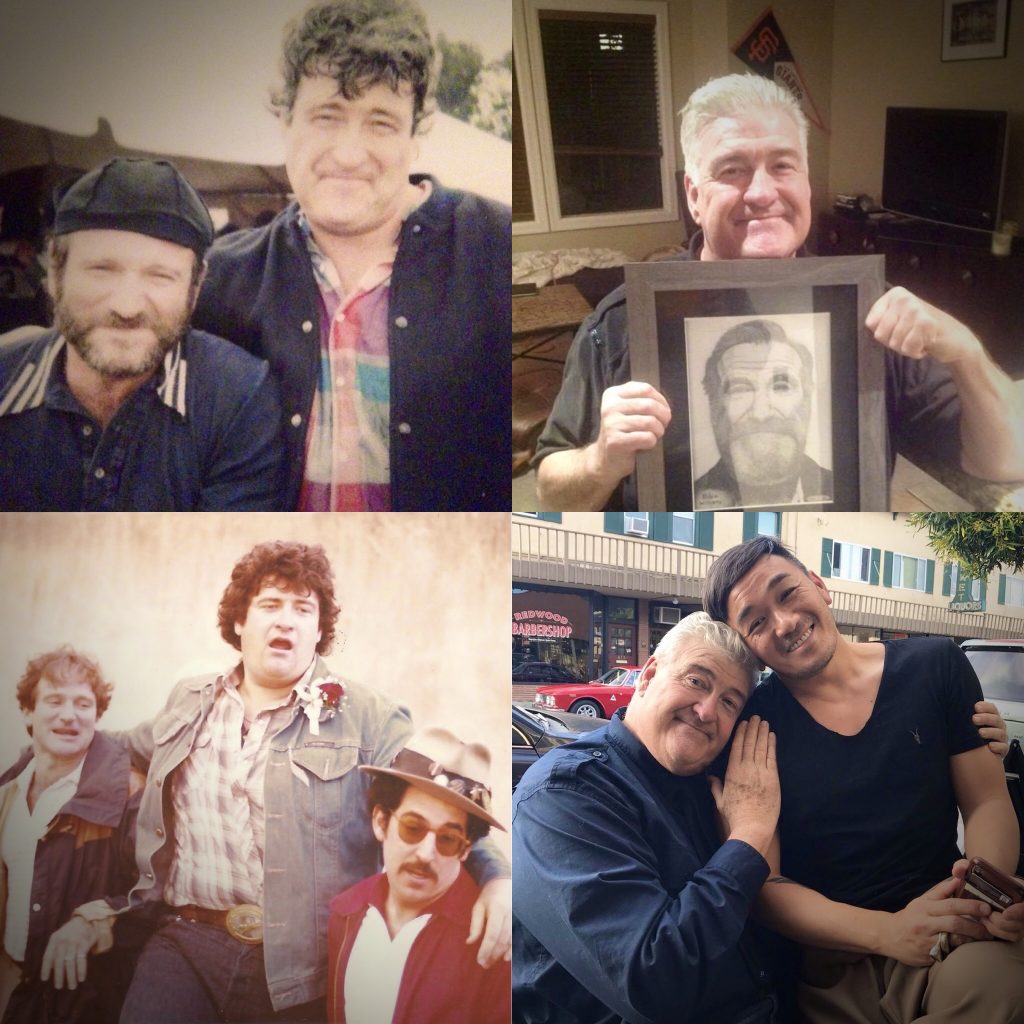 He shared about the special connection hummingbirds had with Robin and his daughter as their spirit animal, and that right after Pritch heard out about Robin's suicide, a hummingbird magically appeared at his home, flitting in front of his face for several minutes to bring comfort. Coincidence?
While writing this blog, I decided to text Michael Pritchard to ask for permission to use photos of Robin Williams and him. He FaceTimed me and we had a long soul-to-spirit chat.
I mentioned in the video that Pritch has a way of connecting to divine wisdom, but I did not expect some of the download he shared with me.
Though not knowing about my morning meditation, he brought up quotes from Thich Nhat Hanh and Native Americans — woo woo — wow!
He referenced another time after Robin Williams' death that I wanted to share. Pritch said that he was with Robin's wife and some beloved friends when a hummingbird pecked him in the head when he mentioned Robin's name. He knew it was Robin, and, in a weird way, Pritch knew a lot of the content I wrote in this blog even before I shared it with him.
He mentioned that I was a professor for the next generation both on-air and on the ground. I told him that I am getting ready to launch my talk show soon and that I'm creating an academy to teach youth the fundamentals of being good people — stay tuned, y'all.
Some things just aren't meant for us humans to understand — perhaps we have to keep flitting our energies like the hummingbird to the vibration that makes our heart soar.
Here's what today's hummingbird-heart-song message meant to me. I hope it brings you calm, peace, light and love during these dark times.
I was inspired to look up the meaning of "spirit animal." Here's a fun definition from HowStuffWorks.com:
The idea of a spirit animal comes from a Native American tradition, though it is not common to all Native American faiths and cultures (as there are many, and they are far from homogeneous). It has appeared throughout mythology and even pops up today in pop culture, for example in the "daemon" that is the manifestation of a person's soul in Phillip Pullman's "His Dark Materials" trilogy. Indeed, the idea of a Patronus in Harry Potter — a protective force that appears as an animal and correlates to a person's inner character — is a direct nod to the concept of the spirit animal.

How do you know what your spirit animal is? It's not just an animal that you like, or with which you feel some kinship because it has a gesture or a feature that looks like you. It goes much deeper than that. A spirit animal is a creature who faces the world the same way you do: who is social or antisocial, fearful or bold, playful or serene just as you are. It's the animal species whose Platonic ideal would be most likely to choose the way you do in any given situation.
Take Action
What is the point of this vlog? I don't know, to be quite honest. I wanted to share this magical, mystical, mysterious moment with you in hopes that you'd share a fun story with me. We are all in this quarantine together, y'all. I never thought I would be vlogging about spirit animals.
For a moment, this brought a sense of creativity, play, flow, ease — perhaps it was the message from my morning meditation?
Take some time today to have fun, be free, let go, let it flow, laugh, create and SHARE THAT VIBRATION OF LIGHTNESS with someone.
Extra Extra
During my morning meditation, I had an overwhelming surge of energy contrasted with a calm that I have not felt since this pandemic began nearly a month ago. I will try to tap into this feeling whenever I feel panic, worry or sadness.
In his "Joy and Ease" meditation, Thich Nhat Hanh talked about opposites. I call it contrast. He said where there is light, there is no darkness. Where there is wisdom, there is no ignorance. And today, I say, where there is gratitude, there is no fear. You, me, we can choose which side to be on.
Love, peace and light to you, my friends!
Xx
Toan