If you're feeling stuck in a rut and knocked down to the ground because of the world's events, raise your hand! 🙋
I have a cheap, if not free, way to shift your energy around, y'all.
I was so excited to share these tips with you that I created this video diary before I could brush my teeth, comb my hair and change my clothes (sorry for the eye crisps, raspy voice and robe attire).
◾ ◾ ◾
Life before the coronavirus was like a merry-go-round with an ever-increasing centrifugal force — moment by moment — work, social events, travel and more work and dream projects. We were all spinning around like crazy.
Then, six months ago (I still can't believe it's been half-a-year), the COVID-19 pandemic's pause forced us to stop abruptly and take stock of what really matters. Most of us have become discombobulated on a personal, professional and spiritual level. I can honestly say I experienced loss on all the aforementioned levels and am still grieving.
Then more pandemonium ensued: #BLM #AttacksOnAsians #Wildfires #CrazyWeather #ExtremeHeat #Politics #RBG…. Ahhhh, #2020 stop it already!
I've never experienced such highs and low lows in such a short period of time. So how do you cope?
For me, whenever I'm feeling down, unmotivated and despondent, I meet up with my dear friends to eat or hang out at a coffee shop. I also like to take walks and spend time staring into trees, the bay waters or blue skies… and take deep breaths.
COVID + wildfires have taken much of those simple joys away, too.
While cooped up under smoky California skies, I decided to move my furniture around. If you've been following me on Instagram @ToanLamTV, you've seen me talk about how rearranging a room also moves your energy around. It truly lifts and shifts your mood and spirit.
TRY IT.
While I have vlogged about the importance of shifting your home space, I haven't discussed a tip that will motivate you to move yo' stuff around mentally, physically and spiritually. Here are some my #ToanTricks:
Take Action
Move your stuff around. It shifts your energy, inspires creativity and allows for new opportunities, energy and love to come through.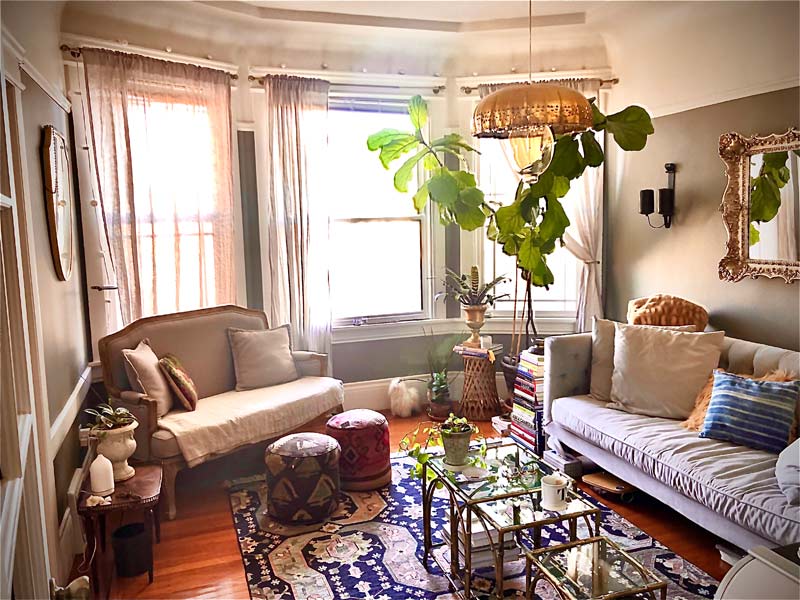 I've lived in this Edwardian shotgun San Francisco apartment for more than 13 years, so I thought I was a ninja Tetris pro at arranging rooms. But I am so proud to share that I configured my furniture in a way that I have never done before. Here's a pic of my before and after. Please share yours. Then share your pic with us and don't forget to tag us at @toanlamtv & @goinspirego.
Xx
Toan