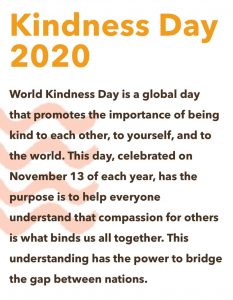 Oh haaay, it's World Kindness Day 2020!
Lord knows we need some more kindness post-elections in America. The divide is so deep, it's scary and sad.
However, I believe we have many more similarities that unite us, although they may feel shrouded in what I've been calling "The Pandemics of 2020": COVID-19, BLM, attacks on Asians, the U.S. elections, etc.
To be real, even pre-pandemic, I've been feeling like we were all on a merry-go-round that has been spinning faster than ever, thanks to social media and technology. The whirlwind of anxieties to do more and be more have left me burnt out.
Since the pandemics hit, I've spent more time than ever doing less and being more. I've dug deep into my thoughts and feelings and just sat with them… processing. Lately I've been sharing less on social media and being more of a hermit. I told Kevin Lee, my soul brother and producer-editor extraordinaire that I haven't been in the mood to post on social media and that I thought that what I had to say didn't matter much.
Y'all know I believe in signs. Interestingly enough, within a week of that confession, three people + Kevin told me they were inspired by the posts and messages they've seen. My good friend and sister from another mister, Michelle Darlington from Australia was one of those messengers. She said she noticed I've been quiet on social and that she, too, would get pick-me-ups from my messages.
When AARP reached out to me soon after for an interview next month about how to lift your spirits and feel lighter during these dark times, I knew I needed to snap out of the funk (after feeling the feels of the fun for months now) and share more experiences and life lessons as they spring up.
So on this World Kindness Day, I share this simple message and challenge to you: I promise these two acts will activate the feel-good kind of endorphins that will change your mood and the mood of someone you care about:
Take Action
1. Do something kind for yourself NOW. Take some time to nourish your mind, body and spirit.
2. Do something kind for someone else NOW. Check in on a loved one, write a letter or send a small gift to show you're thinking of them.
3. Sharing is caring. Let me know what you did by tagging me at @toanlamtv & @goinspirego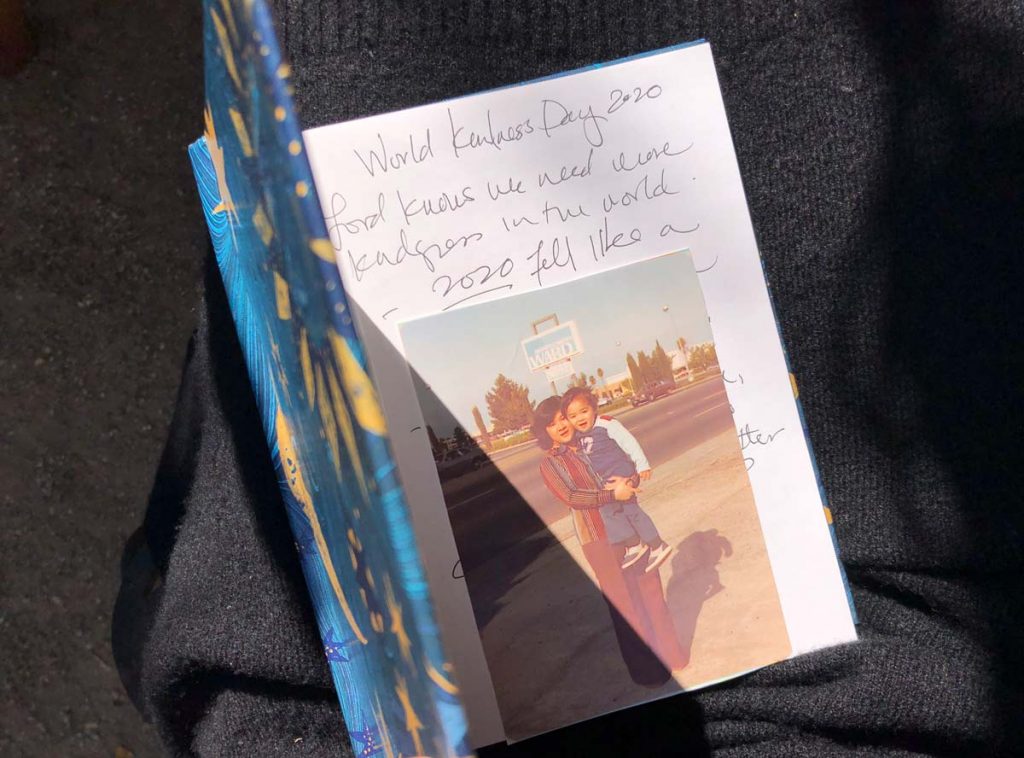 Here's the vlog about election anxiety that I mentioned in the video.
Be kind to yourself and to someone else, today and always.
XOXO,
Toan