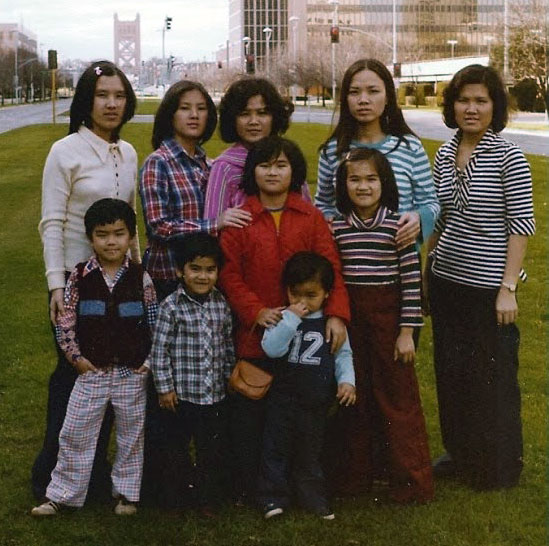 Everybody has a story. And oh boy did they come out this week.
It's a bit ironic that the Coca-Cola Scholars Leadership team asked me to come speak at their Summit in Atlanta, Georgia to more than 500 outstanding high school students and past Coca-Cola Scholars about storytelling (and about my story, how I started my nonprofit Go Inspire Go, and how to discover YOUR story and tell it in an impactful way) because my own story had a sordid start.
Growing up, I never thought my story mattered. My parents had a bustling construction business in Saigon, Vietnam, but just after the fall of Saigon in the late 1970s, my parents left everything behind to bring me, my two sisters, brother and other family members to America with the hope that we would one day achieve "The American Dream."
With four dollars in their pockets and a wealth of hopes and wide-eyed dreams, we ended up in an undesirable south Sacramento neighborhood. Our first home was the epitome of a humble abode. All 10 of us crammed into a trailer in a trailer park. When I tell people this story, they gasp. On the contrary, "We were so happy!" my mom says in her broken English with a smile. "You have chance for education and freedom."
That said, I was flummoxed when I got so much backlash from my parents when I told them I wanted to study journalism. I didn't feel free the freedom to express my love for reading, writing and telling stories.
Insert mom's broken English voice in my head: "Be doctor, lawyer, engineer. You make good money." That was my parents' wish for me. I chose option No. 4 — failure in their eyes. Against their behest, I became a journalist.
I would read everything I could get my hands on. I remember reading the back of a shampoo bottle in my best broadcaster's voice as the droplets of water beat against my back in the shower. "Rinse, lather, repeat."
In elementary school, I won a reading contest — the prize, a lunch date with Judy Blume, my favorite author. I devoured every single children's book I could borrow from the library and read them aloud, pretending that I was the characters — each one of them had a unique voice created by my imagination. Books were my passport out of the daily realities of life.
I didn't think my story, my voice or I mattered until college. (See video below for the validation and inspiration to pursue my passion.)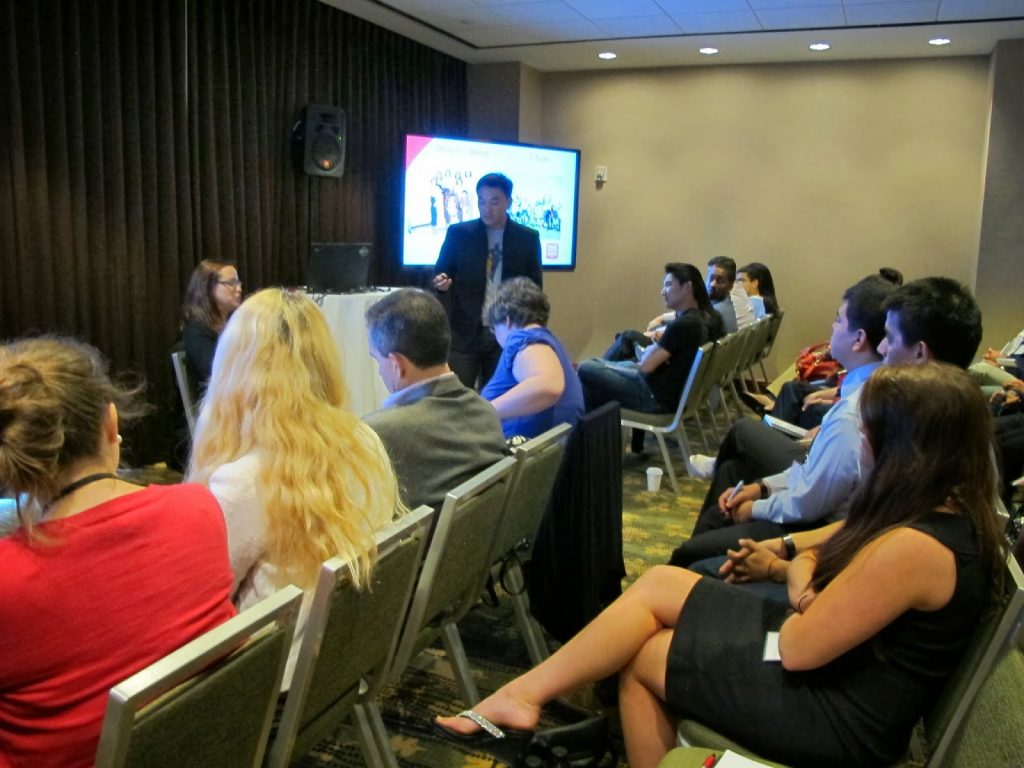 Back to my talk at the leadership summit… my session quickly filled up so I was asked to give the same presentation twice. I later found out that more people wanted to attend the talks, however each session was booked!
I conducted an exercise on how to discover your passion (or at least start to find that spark). The goal of this talk was to reach inside their hearts and minds, tap them and say, "I see you. Your story matters. Sharing is caring. Then, be brave enough to share it to the world in a streamlined, interesting and memorable way."
Thanks to my volunteer Barbara Grandvoinet, who shot and edited this video of the presentation for those of you who missed it:
My goal and intention for this talk was threefold — to serve the audience by:
1. Awakening their passion
2. Inspiring them to discover their power (and eventually use it to help others)
3. Empowering them to be vulnerable and courageous enough to tell their story.
Like me, many people don't think their story mattered at all. You matter. Yes, YOU!
I could feel the audiences' energy and through their facial expressions and body language, I was sure they felt mine. It was like seeing many light bulbs illuminating brighter within the audience. I will never forget the effervescent vibes in the air — the courage, strength and hope from the stories people shared with me in the hotel lobby, during breakfast and on the bus lifted me.
One woman told me, "Thank you for sharing your story. It made me realize how important it is to share my story." I asked her what her takeaway was from the talk. She said it was the part where I encouraged them to "be vulnerable" and be brave — share your story. She told me she used to have a brain tumor but didn't tell many people.
She continued telling me why she kept tight-lipped and why she now feels empowered to share her story with others. I felt the liberation as she continued telling me her story, each word spoken with more confidence. I asked her if I was the first stranger she told her story to. She said, "Yes," smiling and proud. We hugged. With a sense of her newfound courage, she said, "Thank you for inspiring me to share my story. I will always remember your words and stories for the rest of my life."
At breakfast the next morning, a young Hmong woman approached me. She was a bit timid and very soft-spoken. "Thank you for telling your story," she told me, wiping away a tear behind her black-rimmed eyeglasses. "I really connected with your story about hiding your passion. I've been running away from my community for as long as I can remember."
She explained that she is proud of her culture, but believes that many people she's met in her culture/community don't share the same sense of pride. "My people hate on each other. I want to help, but I don't know why I keep running away. I want to find a way to help them."
I was touched that she shared her story with me and was brave enough to admit that she didn't have all the answers. I realized that she too had an "ah-ha!" moment. I was honored that I was the first person to whom she admitted her shame and confusion. I told her that telling her story was a start to this journey. She was on her way.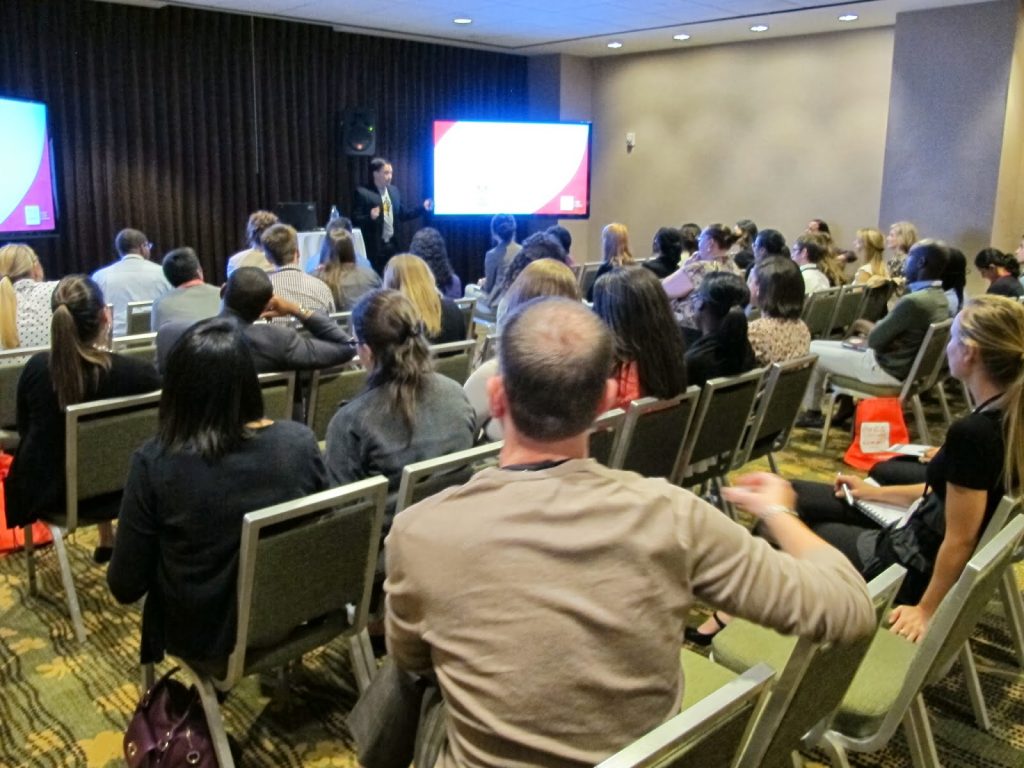 Every single Coca-Cola Scholar I met was dynamic in his or her own unique way. All of them seemed to share the spirit of service, education and community.
While en route to the closing night dinner at the Coca-Cola Museum, I met a young lady from central California who was bummed that she didn't get to attend one of my sessions. I recapped some highlights of the talk and she shared her story about her love for telling other people's stories. I didn't realize the impact that I had on her. The next morning, I awoke to an email:
"Meeting you on the bus was the most incredible privilege I had this weekend. Your words ministered hope and faith in my life and set the tone for a great night. Thank you for taking the time."
This weekend was #epic! I realized that through the audience's stories, my story mattered more than I could even fathom.
I felt lifted by the words you all shared.
Please share YOUR story below.
Onward!