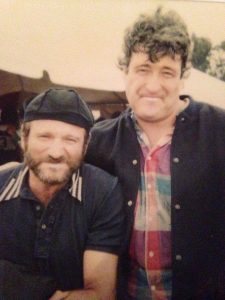 UPDATE: Since the taping of this Tea with Toan & Michael Pritchard interview, Michael suffered a massive heart attack and underwent bypass surgery last week. Thankfully, he's on the mend. A small way to say thank you for all his inspiration and love is to contribute to his medical fund.
# # #
Have you ever met someone who touched you so deeply your soul shifted? For me and the millions who've been touched by the gentle giant known as Dr. Michael Pritchard, you know and you feel what I'm talking about.
Many folks know him as an actor, comedian, PBS host, Vietnam medic, life saver and humanitarian who along with his best friend, the late Robin Williams, spent many hours using his power of comedy to heal sick kids, bandage wounded spirits and hold hands with the dying as they crossed over to the other side through hospice. I gave him the name "Comedi-tarian."
He left the glitz and glamour of Hollywood to heal hearts and wounded spirits. "Pritch" traveled near and far to motivate, facilitate and elevate the hearts and minds of many. Authenticity, kindness, friendship and anti-bullying were just some of the life lessons Pritch preached. I know him as my mentor of life… my spiritual teacher-preacher. Get ready to be inspired, entertained and uplifted.
Even Robin Williams spirit made his way through this interview — you'll have to watch and be amazed!
I met Pritch through Kala Shah, my sister from another mister and co-conspirator of our Go Inspire Go Community Heroes program. She called me on the phone after meeting him for the first time and sounded like she had just won the lottery. "Oh my gawd, you have to meet Michael Pritchard, woo!" I get it now. She won the spiritual lottery and so did I. So did so many of you who've met him. And so will many of you who will meet him one day – but until then, you can feel this spiritual superstar through my Tea with Toan interview with Pritch.
When we met, it was love at first hug. The synapses of our souls were felt deeply by both of us. His knack for connecting to a higher source and connecting to all he touches is magical.
"Hey brother, don't work too hard," or "Take care of your health, your gut is going through some problems," he would spout out to people walking on the street. Pritch just knew.
He knew that I was, in his words, a "spiritual teacher of the next generation." He knew that I was working on a TV pilot and had aspirations to do more motivational speaking, a TED talk, write a book and that I had a flair for compassion and fashion – all before I shared with him my soul's desires. He knew my deep desire to spread my message of what he calls "mindfulness and kindfulness."
The last few months have been a spiritual whimsical whirlwind of wisdom. His "Pritchardisms" include, "Don't overstand, understand," "When the student is ready the teacher arrives" and "Build a spiritual wall."
He told me that he wanted to pass the baton to me and Kala because he was getting tired. "You are the enlightened reinforcers," he said last week at his home in Marin, as we talked about the debut of our TV pilot and the folks to whom he wanted to connect us.
"Toan you know my soul more than most. Through your work and this show, you are carrying on Robin Williams' legacy of compassion and joy," he said excitedly.
Perhaps the most special (and there are so many things that make him special) is not what he says, but how he makes you feel. He makes everybody feel like they matter. They are special. And he is right. I matter. You matter. We all matter.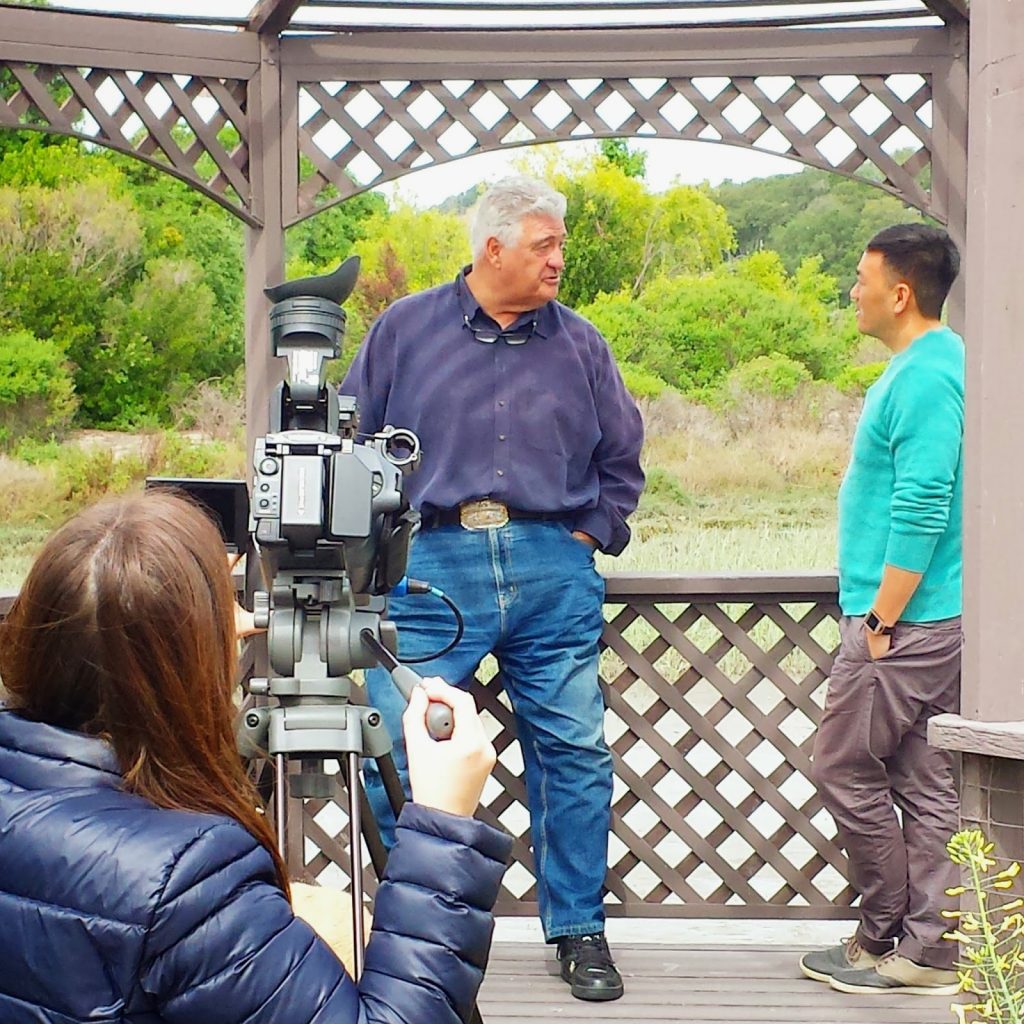 For some reason, I left his home that day feeling heavy after our light but deep conversation. Little did I know that my feeling of "something isn't OK with him" was right. Last week, I got a call and found out he had suffered a heart attack. As he undergoes triple bypass surgery and heals, I ask all of you in the "unity of community" to pray for a speedy recovery.
It's ironic that the man with the biggest heart is getting it repaired as I type. As I process what has happened, I thought, "What could I do to help? What can I do to show the gratitude of the biggest gift of all — his time and love?"
I wrote this poem, titled: BearClown for Pritch to read while he was in the ICU:
A big teddy bear. Oh where did you come from? Bigger than life. A happy clown who once drowned and frown thanks to the glitz, glare of fame and fortune. A heart that is the epitome of care and share and dare to find your authenticity. Synchronicity. A noble job he embarked on…using his life, power and many hours to heal with laughter, saving lives day by day, spending hour by hour helping soul brothers and sisters cross over, moreover seeing the love, laughter, light in all. Sending love to everyone he touches. My teacher-preacher bestows wisdom from above… he exhalts "don't overstand, understand," "when the student is ready the teacher arrives," "build a spiritual wall." Still sometimes I stall. Afraid of my power. But no more. The hour. My power is ready. So join me. Step up. Join the circus of love. Balancing act. Lots of work dropping the act we were taught. That falseness that we fought. Search for your real you. Robin and robins and hummingbirds teach us the legacy of happy. Who cares what haters say? Blessed be the day that me becomes we. That we see the gem in thee. The true community. Keep laughing and lets send our healing vibes to our bearclown…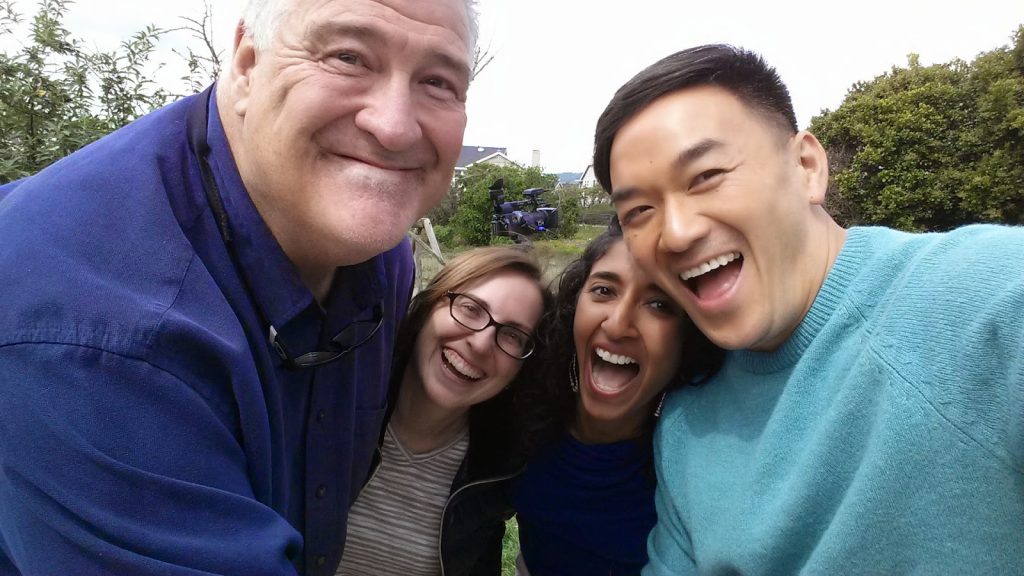 Here are a few other ideas:
Reflect & Act…
1. I don't know how else to repay him for his support and love but to use my power of connecting with people and storytelling to say, "I love you back and thank you for being you." I called my editor and good friend Barbara Ocampo, videographer of my recent "Tea with Toan" segment, a conversation of the heart and soul with Pritch from his backyard. I asked her to meet with me ASAP to finalize this video as a gift to him and you. Again, please contribute to Michael's medical fund.
2. Share this blog/video with loved ones and in the blog's comments section, share how meeting Pritch changed you and/or your fave Pritch moment.
3. In the spirit of Pritch's teachings, do a kind thing for someone and let us know about it using #PayItForwardPritchard and #GoInspireGo — we'll share on our social media channels.
4. Laugh at a challenge you're going through.
5. Make someone laugh today.
And don't forget, be mindful and kindful.
Love you guys,
Toan
Follow us: Facebook, Twitter, Instagram, YouTube.