I'm not going to lie, I'm not doing all too well today.
I couldn't get myself to the place to do a video today. I couldn't find the words to speak. My dear friend Maria Mercader, 54, passed away Sunday from complications with COVID-19.
• • •
"I'm ready to share my story."
Maria Mercader was a very private person by nature. One of the last things she told me was that she was ready to share her story with the world. She asked me for thoughts on how and where.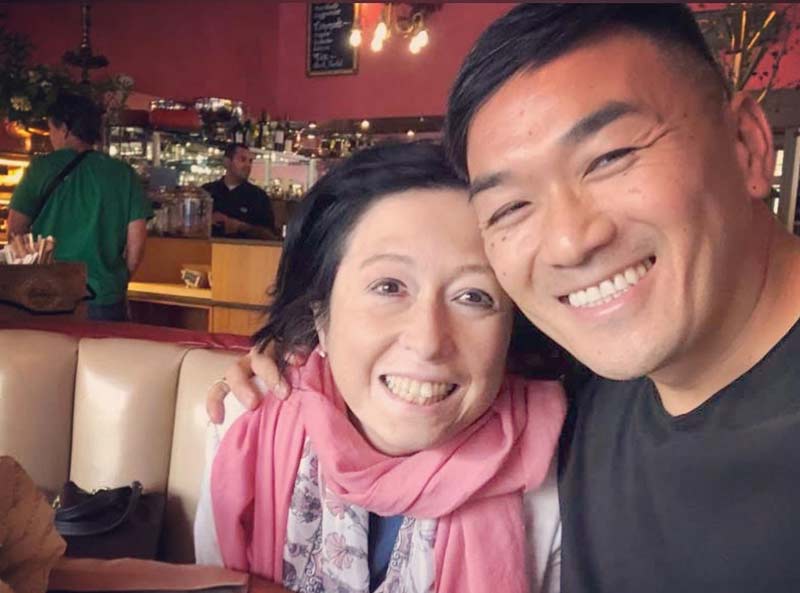 I was honored and flummoxed that she would want my opinion on sharing her story. She was, in fact, a top executive at CBS News in charge of diversity and talent strategy. She had a physical and energetic Rolodex of luminaries that would beckon the reply of anyone she called.
With a big embrace, she said, "Love, I have been keeping up with your blogs. You have such authentic way of telling stories and you have so much to teach the other journalists about being real."
It was just like Maria to keep it real — the way she lived her personal, professional and spiritual lives.
While Maria never had the chance to tell her own story, Anthony Mason's CBS News tribute embodies her exuberant energy, wisdom, bravery, fearlessness and big heart. She was indeed a cheerleader for storytellers, diversity and anyone who wanted to be better and do better.
The last time I saw Maria was a few months ago when she in San Francisco to visit a doctor-healer friend who was receiving a prestigious award. It was just like Maria to support others even as she was battling health issues.
She told me she had another surgery scheduled when she returned home to New York, but soon it would be in her "rear view mirror and I will back to myself."
After many bouts with cancer, she never once complained, had a pity party or dwelled on "what is." When needed, she would take a moment to feel her feels and moved forward, onward.
We stopped by a local breakfast spot, somewhere we could sit for a while and talk. I brought her to one of my favorites, Sweet Maple, where she tried "Millionaire's Bacon" for the first time. She enjoyed it so much, she asked the waiter to take a picture with us as we pointed to his shirt.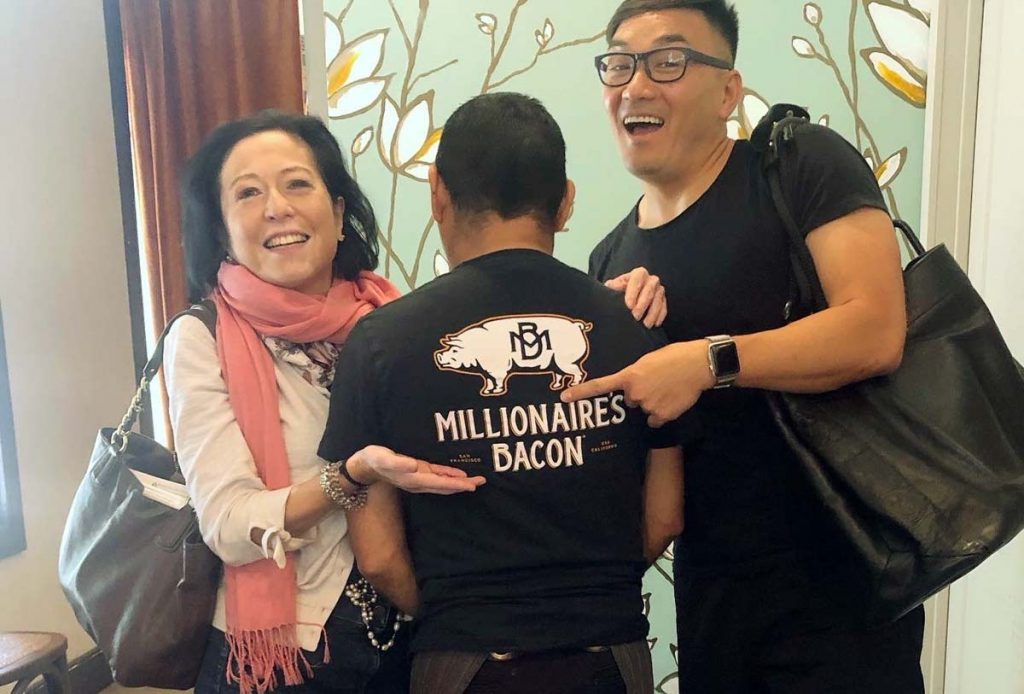 As we caught up and talked about life's ups and downs, she, of course, loved playing Cupid's wingwoman, always trying to set up our single friends. Eh hem, Chinh Doan, I am now going to take over the reins of finding you a boo, now that Maria isn't physically here to rally a suitable suitor. 😃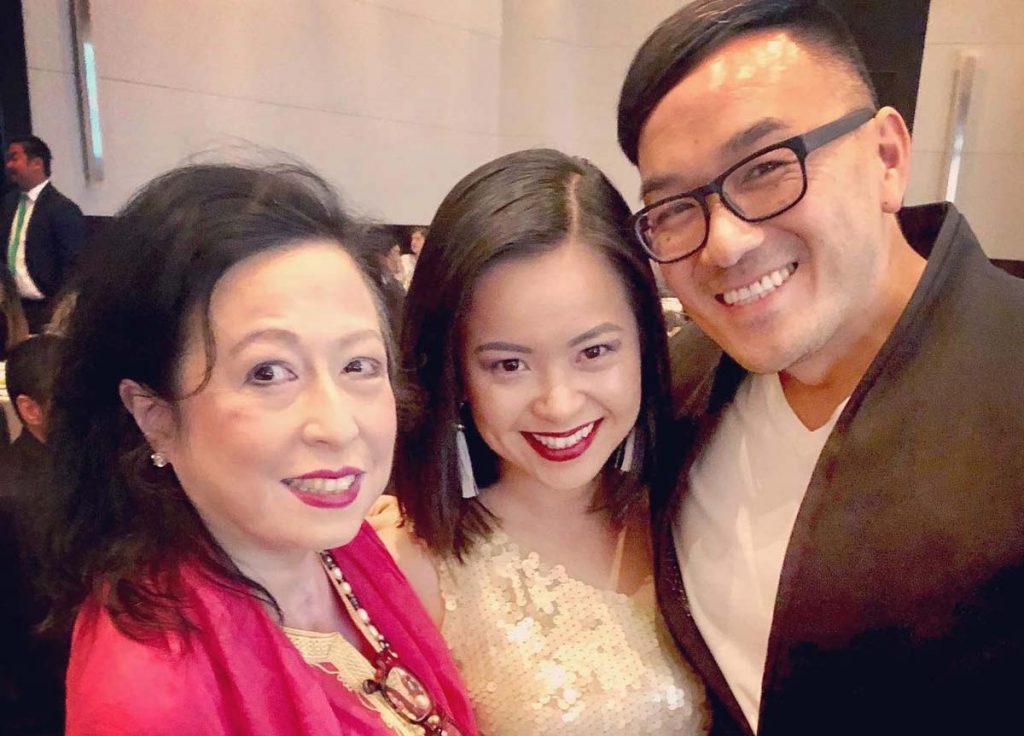 Every conversation we had, she intently asked questions about how I was feeling and when I was going to get back on-air (she had been nudging me to return to TV to share wisdom and increase the numbers of Asian male broadcasters). Our last text was about strategizing over the launch of my talk show.
Besides guiding me professionally, she was a spiritual teacher, as well. Even though she had many people to check on, she regularly reached out to see how I was doing and often sent good thoughts, energy and prayers my way.
She always asked how my mom, sister, niece and nephew were doing. Maria was a much-needed ear during the darkest times in my life — losing four family members in a year's time and a brother-in-law to suicide. She helped me get through the darkness of grief and reminded me to focus on the light of hope.
Maria explained that she had one other person to see, an elderly woman living up in Petaluma who was a family friend. Again, it was just like Maria to think of others and go out of her way to be with a friend who was lonely.
When she mentioned she was planning to take a bus that could take more than three hours, I knew right away to cancel my plans for the rest of the day and drive her myself. She didn't want to bother me, but I told her that if I drove her, it would only take about an hour, which meant we could go to a coffee shop, eat some sweets and explore some of my favorite antique shops. She was in!
I am so glad I followed my intuition to spend more time with her. This trip would end up being the last time we were physically together.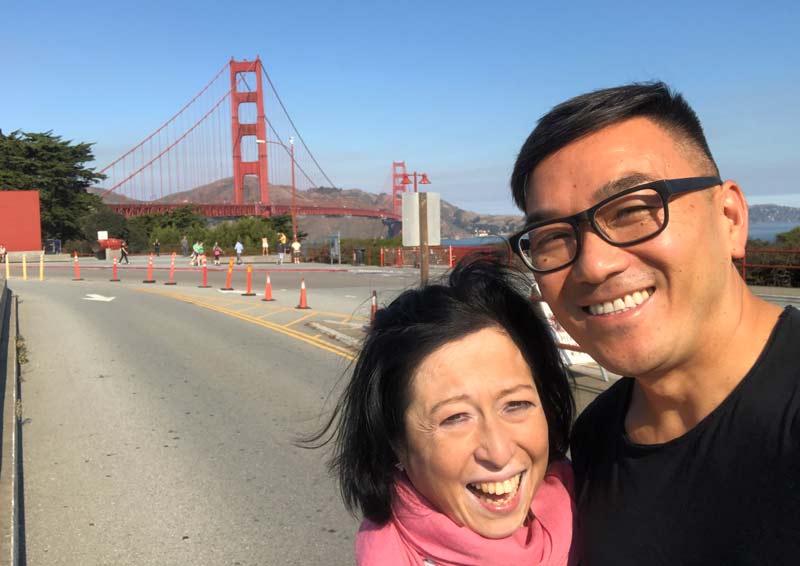 She always made quality time for me and many other people she loved. At every Asian American Journalists Association national convention, we spent Q.T. together. She would openly invite all of her beloved to meet her at the bar after convention dinners and events. "I'll be there!"
Time is all she asked of me and all of us. I just wish we had more of it. I wish she had more time to tell her story, about how she loved her family and adored her pops. How her heart leapt for the arts, ballet, storytelling, her CBS, AAJA, National Association of Black Journalists, National Association of Hispanic Journalists and National Lesbian and Gay Journalists Association families.
I wish she had time to see more of her mentees/seedlings grow, to see where her cupid's arrows landed, to see my show launch and to work together, sharing inspirational stories, one day.
She has taught me that the time is now. Be. Here. Now. Enjoy this gift of time. Especially during these dark times, bring your light and talents and power and shine your sparkle on others. Take the time to get to know your story and the stories of your loved ones better, and to live your truth, unabashedly.
If you had the gift of knowing Maria, I know your spirits have been lifted and your perspective on life's challenges has been shifted. There is no time to pity, play small or hide in the dark. Stand up, speak up and tell your story. It just might inspire others to stand in their own light, too.
Even if you haven't met Maria, chances are you have been touched by her light. Dan Rather said it best in his tweet, "A hard hit to the heart, news longtime colleague and friend Maria Mercader died from coronavirus. A paragon of grit and grace, she embodied the best of @CBSNews mission. Millions of Americans learned of the world through her efforts. Now our world is less with her loss. RIP"
A hard hit to the heart, news longtime colleague and friend Maria Mercader died from coronavirus. A paragon of grit and grace, she embodied the best of the @CBSNews mission. Millions of Americans learned of the world through her efforts. Now our world is less with her loss. RIP

— Dan Rather (@DanRather) March 29, 2020
I know Maria's legacy lives in all whom she has touched and she is smiling from above, pulling out her ballet flats as she dances and shoots more arrows of love and inspiration on all of us.
Thanks for listening and sharing Maria's story. If you knew her, please take a moment to share an experience in the comments section below. I hope this encourages you to share your story, too.
We've lost a good one, y'all, but her legacy and light will be with us forever.
Love and miss you, Maria.
Onward,
Toan