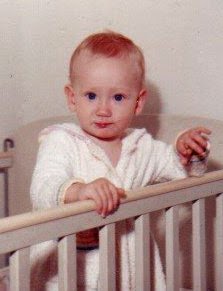 Kim Shand, a nationally-renowned yoga expert, knows that life is not always fair. Born with severe scoliosis and vertebrae not fully formed, her prognosis was bleak. Doctors thought she would be paralyzed. She was expected to have stunted growth and a long list of medical complications. They wanted to pump her little body with medicine, screw a metal halo into her skull and brace down her back.
At age five, Kim's parents introduced her to yoga and strength training. Her life changed physically, mentally and spiritually. She says her body self-corrected and miraculously, cartilage grew around her under-formed vertebrae.
Then in her early adulthood, Kim life fell off-balance after her father and uncle passed away and after losing her job. You'll be amazed by how she bounced back and rediscovered yoga and is inspiring tens of thousands of people to take control of their health.
It's hard to believe from these pictures and video that Kim endured such a painful start in life.
In a special edition of Go Inspire Go's "Tea with Toan," we met Kim on the mat in San Francisco's Golden Gate Park to share Kim's inspiring and empowering story and life lessons that will inspire you to rethink yoga and rethink your life.
Instead of living a life full self-pity, Kim grounded herself on the mat and embraced the challenges — which in turn stretched her possibilities beyond the limits of what seems humanly possible.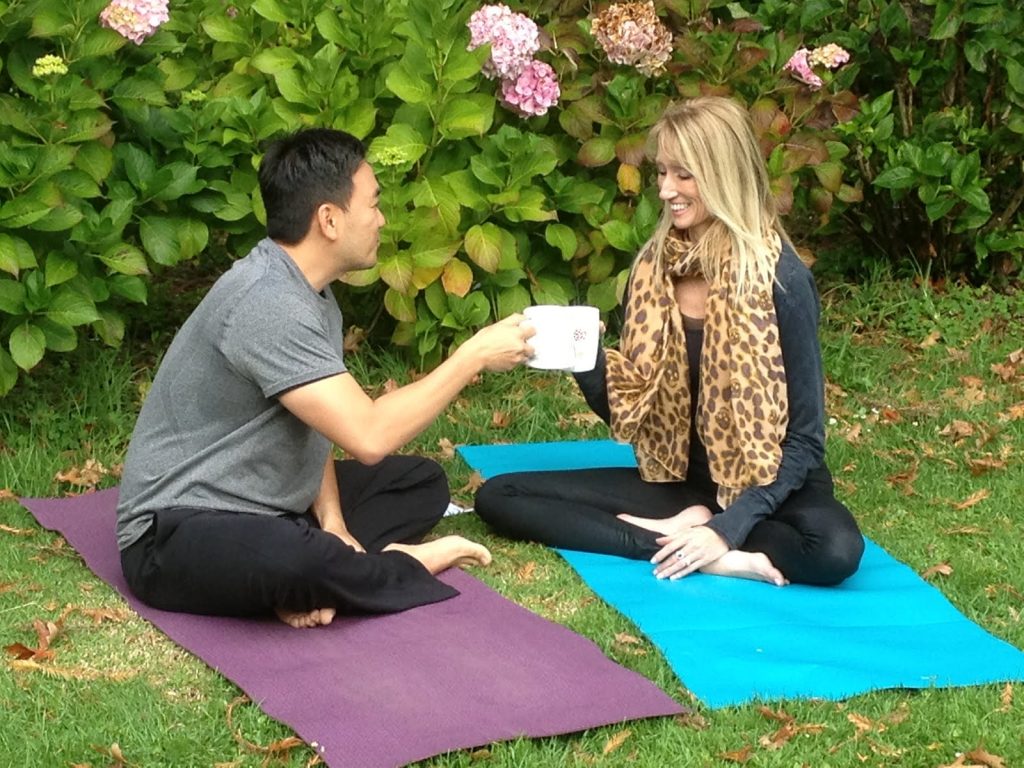 Through yoga, Kim's life mission is to inspire as many people as possible to be present enough to listen to their bodies. "I am teaching people how to take responsibility of their health and lives. They have choices," Kim explained. "The health care system in America is broken. We need to empower the country to regain their health."
Kim believes yoga should be accessible to everyone, that's why she gives away "as many free yoga videos" as possible on her Rethink Yoga website.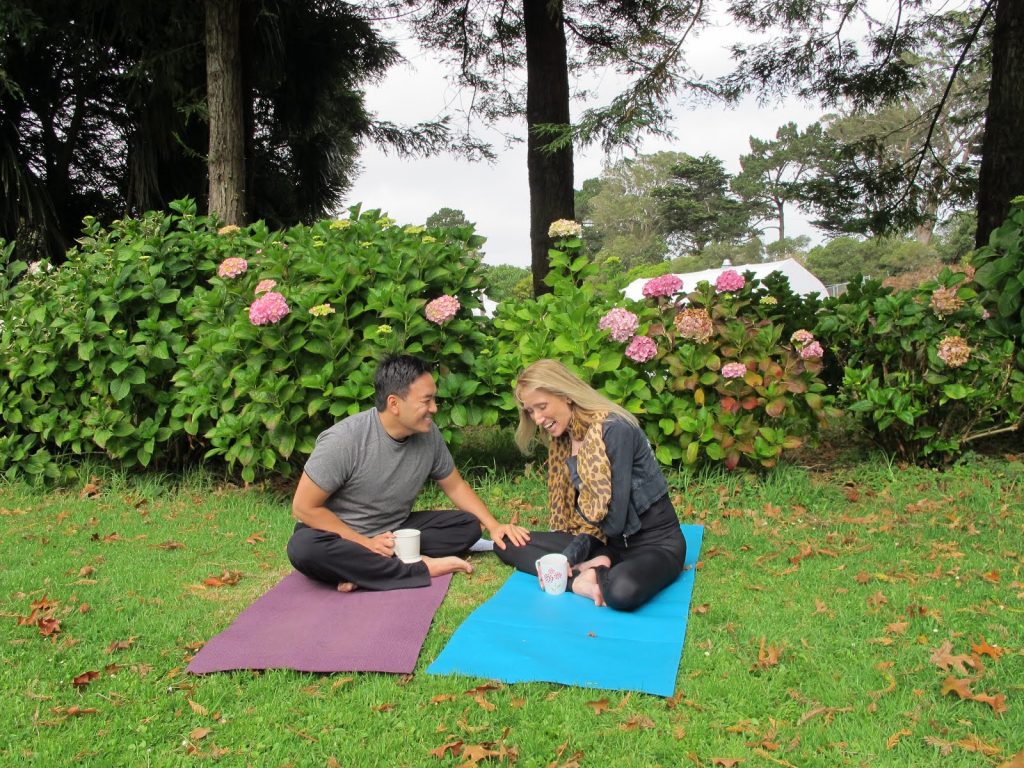 At Go Inspire Go, we love ripples… many of her students are giving back to her by helping her produce many of the free videos you see on her website.
I've experienced Yoga with Kim in person and often start my day getting into the rhythm and rhyme of Kim's yoga videos.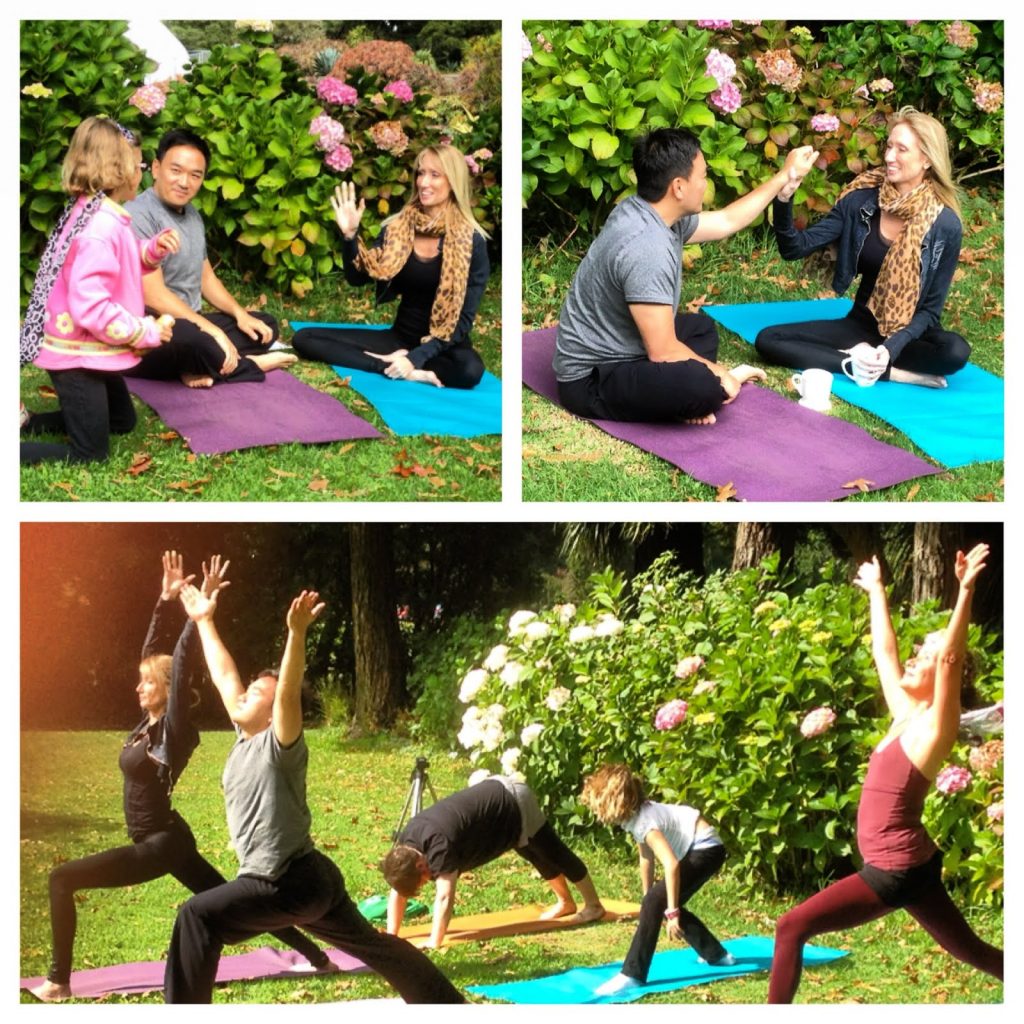 Her uniquely calm melodic voice and energy are as soothing as they are strengthening. You can't meet Kim or experience her yoga videos without feeling recharged, refocused and ready to receive and seize life's lessons. We'd love to hear your thoughts about how yoga has changed your life in the comments section below.
Make it your GIG to Be in. All the Time.
1. Move Your Body, Mind and Spirit: Free Yoga on Rethink Yoga's YouTube channel
2. Download the FREE 31 Days/31 Poses ebook on RethinkYoga
3. Share this video with others who need to Rethink Yoga
What can YOU do?
Follow us @GoInspireGo on Facebook, Instagram, Twitter & YouTube