There is a secret I've been keeping in my dresser drawers and hutch, and it goes deeper than a DIY project. I've decided to, for the first time, open them up and share this joy-filled secret with y'all.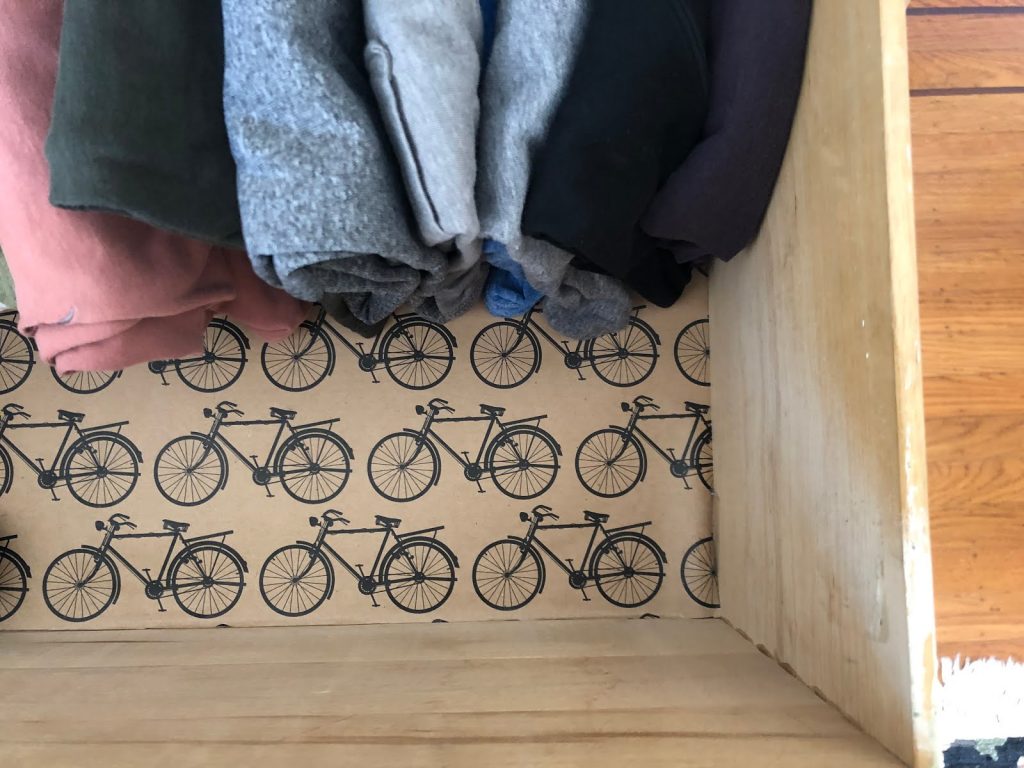 If you look inside my hutch, where I keep my linen napkins, or my dresser drawers, you'll find a quirky, inexpensive and fun touch that only I know about — and it brings me so much JOY!
Here's a look — I can't wait wait for you to try it:
Take Action
1. Why be so extra and line my drawers? Well, I feel like every time I go and grab my linen napkins, T-shirts or, let's be real, my underwear, it makes me happy to see my bicycle and floral print-lined drawers. It's a small touch that reminds me to enjoy the little things in life that, like Marie Kondo says, "Spark Joy."
2. Because I don't like to waste money or paper, I like to wait for a sale on quirky, fun, bold and unique wrapping paper. Ninja tip: The thicker the paper stock, the better for lining your drawers. You can repurpose what you don't use to wrap gifts — shhh it's our secret.
3. Every time I see lined drawers, I can't help thinking about other aspects of my life I can "joy-up" (a made-up word that means "elevate joy up in my heart," lol). Things like using my good china and silver often. Or lighting that nice candle and not saving it for a special occasion.
So, I want to know, what little life hacks do you do that spark joy in your everyday life?
Love,
Toan