When I first learned about CrossFit, I thought people who did it were crazed. I was intimidated by the chiseled athletes who looked like they were training to compete in the Hunger Games. The truth is, deep down inside, I didn't want to be judged. My ego didn't want to face my internal fears:
1. My fears: The fear of being judged by all the buff mofo's for being out of shape
2. Low self-esteem: I thought I was fat and out of shape. I hated my body.
3. Giving up: It looked so hard, I worried I would give up and be a failure.
I was afraid members would judge me because I couldn't do a pull-up properly. I never learned the correct way to do a sit-up, push-up or squat. The reality is, most people haven't been trained properly how to do these basic exercises. My gut was nudging me to face my fears and try it. I did. (GULP) My life forever changed. The journalist in me researched the heck out of "CrossFit" before I even step foot in the San Francisco CrossFit box (gym).
I searched online for every article, video and tutorial. I asked my brother Dat (a CrossFit athlete) how he got his jacked bod. I reached out to my friend Doreen Hess and Rob Mayeda about their journeys to CrossFit. Their encouragement inspired me to face my fears. To say this experience was life-changing is an understatement. I grew physically, mentally and spiritually and might I even add — intellectually.

A year into it, I wrote a love letter to myself and even mustered up the nerve to share a blog about facing my "ugly truth" that quickly went viral.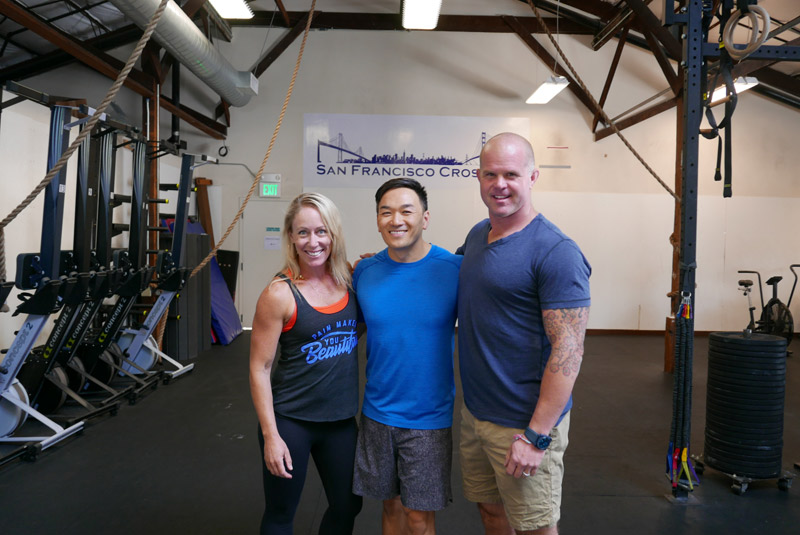 Fast-forward five years later and I'm still CrossFitting! I am no longer ashamed of my body. The myths withered away and I no longer care if people judge me. Ultimately, I discovered a new community of awesome friends from all over the world. With so many fears and myths surrounding CrossFit, it's no wonder why the topic of this episode is just as taboo as talking about SEX.
Till this day, when I mention CrossFit to people there is an awkward energy with many non-CrossFitters.
I've received emails and texts from people who have told me it was a cult, you will be injured for life… blah blah. To help you better understand what happens inside and outside of the Crossfit box, I interviewed celebrity coaches and power couple extraordinaire, Kelly and Juliet Starrett for my TruthDare podcast.
Listen to my in-depth conversations with Kelly Starrett here and Juliet Starrett here as they open up about their struggles and challenges to get to where they are, and what's in store for them moving forward.
Onward and upward,
Toan